Our rating
Revolut Business is an online current account for businesses and freelancers.

Type: Online multi-currency current account for professionals

Loans and overdrafts: Coming soon

Apple Pay & Google Pay: Coming soon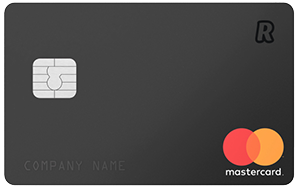 Businesses can pick between two designs for the prepaid Mastercard: black or white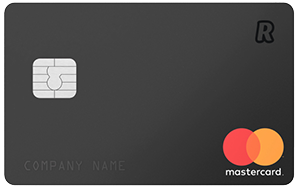 Company
Revolut Ltd
Type
Online multi-currency current account for professionals
Card network
Mastercard
Monthly cost
From £0
IBAN
Yes (GBP)
Loans and overdrafts
Coming soon
Cash withdrawals
Yes
Apple Pay / Google Pay
Coming soon
Revolut for Business offers two types of bank accounts:
We've tested Revolut Business, setting up a Freelancer account to try the features and service.
Let us go through the offering and rates to determine whether professionals and companies in the UK should consider Revolut.
Core features
The main difference between Revolut Freelancer and Company is that the latter can be used by multiple employees. As for similarities, the two Revolut Business plans share the following main features.
Multi-currency account: Revolut's business accounts allow you to receive and send money in 28 different currencies. Money transfers in the Eurozone and UK (via Faster Payments) don't cost much or are included on the paid plan, while global transfers cost Revolut's transfer fee plus potential hidden fees by intermediary banks.
Image: Emily Sorensen, Mobile Transaction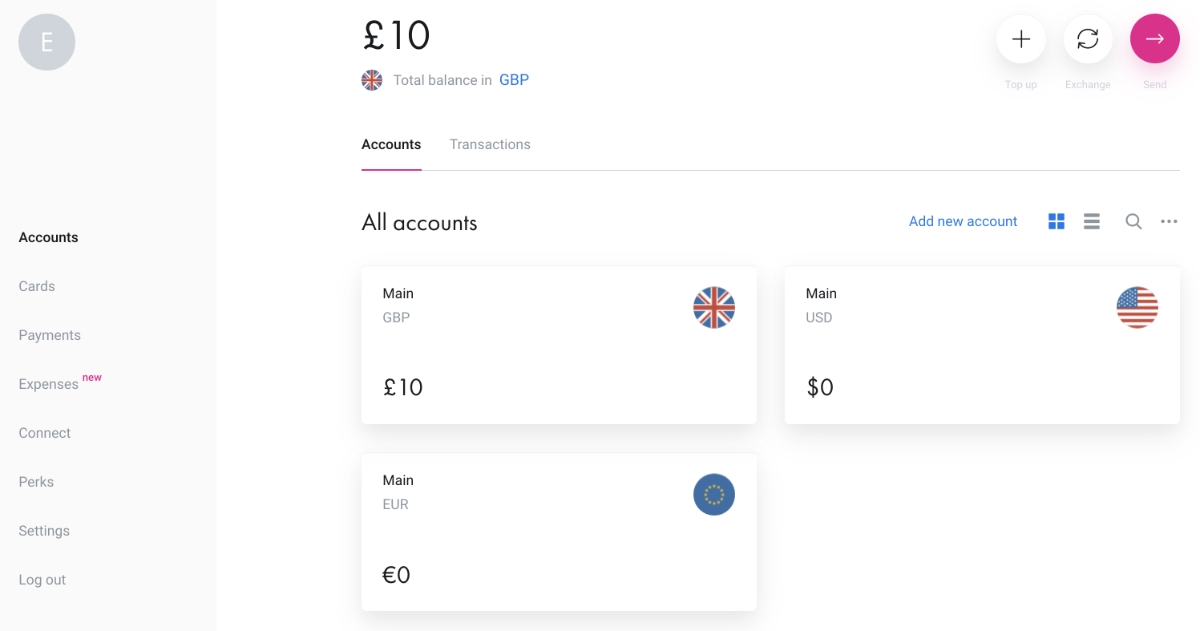 Business users can create sub-accounts in several different currencies, as seen on the web dashboard.

Payment cards: A Revolut Business account includes the option to order several prepaid Mastercard debit cards. These will allow you to withdraw money at ATMs and pay in most shops in the UK and abroad (chip and PIN or contactless). You can also create virtual bank cards in your choice of currencies for secure online transactions.
The main account manager can set up custom restrictions for each card – and block the cards with just a click.
Revolut still does not offer loans or overdrafts to any user, but the company says these options are "coming soon". Card payments are therefore subject to authorisation, and the account can never be overdrawn (i.e. it is a prepaid account).
Image: Stéphanie Garrel (SG), Mobile Transaction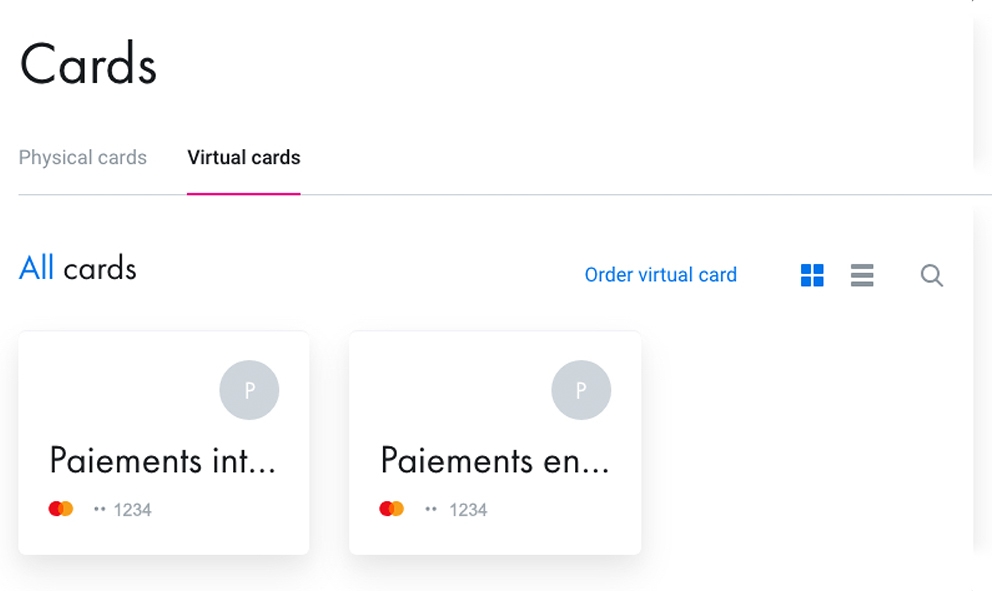 Virtual cards allow the account holder and staff to make secure purchases over the internet.

Mobile app: You can manage the account entirely through the Revolut Business app for phones and tablets, although the web account has a slightly more detailed interface.
Revolut Connect: Users can link their Business account to different apps for accounting (Xero, QuickBooks or FreeAgent), task automation (Zapier) or communication (Slack).
Open API: Advanced users can use Revolut's application programming interface (API) to integrate with other software and applications. This allows you to automate your own workflows such as cross-border payments and payouts to clients and staff.
Perks: The paid Revolut plans give you discounts and benefits from partners like Google Ads, Slack and Deliveroo for Business.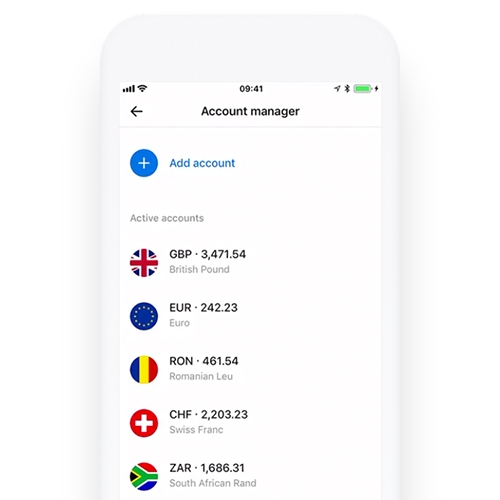 The mobile app allows you to do banking any time.

The Freelancer account is in the name of the self-employed person, with his or her name appearing on bank transactions.
There are actually two account options for freelancers: the Starter (also called Free because it is free) account and Professional account costing £7 a month.
We tested both the free and paid account. 'Free' is suitable for those with few transactions monthly, while the Professional subscription is better value for self-employed workers with multiple incoming and outgoing transactions a month in different currencies.
You can order up to two physical Mastercard prepaid cards on a Freelancer plan, and up to 20 virtual cards for online purchases per month.
The professional plan has some handy extras like expense management where you can capture payments on the move, bulk payments and the ability to give your accountant limited access to the Revolut account.
Free
Professional
Team members
1
1
Payment cards
2 physical cards
20 virtual cards a month
2 physical cards
20 virtual cards a month
Free UK/SEPA transfers
5 per month
20 per month
Free SWIFT transfers
0 (hidden transfer fee may apply)
5 per month (hidden transfer fee may apply)
Free currency conversion
None included
Up to £5000 per month
Free
Profes-
sional
Team members
1
1
Physical payment cards
2
2
Virtual payment cards
20
20
Free UK/SEPA transfers
5/mo
20/mo
Free SWIFT transfers (hidden transfer fee may still apply)
0/mo
5/mo
Free currency conversion
None included
Up to £5k/mo
The paid plans give you access to some of the same features as the Freelancer plans, e.g. bulk payments and expense management. Otherwise, the Company plans have identical features, but with the varying limitations indicated in the following table.
| | Free | Grow | Scale | Enterprise |
| --- | --- | --- | --- | --- |
| Users allowed | 2 | 10 | 30 | ∞ |
| Free UK/SEPA transfers | 5 | 100 | 1000 | ∞ |
| Free SWIFT transfers* | 0 | 10 | 50 | ∞ |
| Free currency conversion | None included | £10k | £50k | ∞ |
*A hidden transfer fee may be applied before reaching the Revolut account.
Revolut Business
Company
Free
Team members
2
Free UK/SEPA transfers
5