Our rating
Worldpay's virtual terminal works well, but pricing is not transparent.
Fees are still not transparent and they're open to negotiation, but overall, Worldpay has eased up by offering a choice of merchant packages. The virtual terminal interface works despite its outdated look.
Highs: Easy online interface. Competitive fees. Subscriptions more flexible than previously.
Lows: Lack of pricing transparency. Payout times vary. Poor customer reviews.
Choose if: You're confident about your card takings and can use this to negotiate rates with Worldpay.
Merger aside, Worldpay continues to offer a wide umbrella of merchant services including a Virtual Terminal for over-the-phone and mail order payments. It comes either as an add-on to existing plans for e.g. card machines, but you can also request it on its own.

Cards accepted






In short, enquirers should request a callback from one of Worldpay's representatives who will contact you to hear about your business and payment processing requirements. Worldpay will then provide you with a quote based on expected card turnover and the needs of your business.
Needless to say, this approach isn't popular with everyone, such as those who fear getting a hard sell from the sales rep (ever been to a timeshare presentation?) or just happen to prefer open and transparent pricing they can peruse and compare on their own.
But if you don't mind dealing with a Worldpay rep over the phone, it could prove a good choice for your business.
Fees and pricing
Despite the lack of published information around Worldpay charges, there are some things that we know. First of all, charges applied to in-store payments using a payment terminal are different from the charges for online and over-the-phone payments. This means that if you have multiple selling channels, the fees you pay depend on the type of transaction.
Secondly, we know that Worldpay does not commit to one specific rate and instead prefers to give an offer based on the specific needs of your business. According to Worldpay's website, there are three types of subscriptions:
| | Simplicity | Fixed Monthly | Custom |
| --- | --- | --- | --- |
| Contract | 18 months | 18 months | Negotiable |
| Monthly fee* | £9.95 | £49.99 | £19.95 |
| Card rate | ~2.75% (depends on business, card type & turnover) | Monthly fee covers transactions up to a threshold | Depends on turnover & card (debit ~0.95%, credit ~2.75%) |
| Authorisation fee /transaction | 20p | | Applies (varies) |
| Gateway fee /transaction | 10p | | 10p after first 350 transactions /mo |
| PCI compliance* | Included. Non-compliance fees apply | Included. Non-compliance fees apply | £29.99 annually |
| Best for | Seasonal businesses, low volume of phone payments | Steady volume of monthly sales | High sales volume up to £300k /year |
Simpli-
city
Fixed
Monthly
Custom
Contract
18 months
18 months
Negotiable
Monthly fee*
£9.95
£49.99
£19.95
Card rate
~2.75% (depends on business, card type & turnover)
Monthly fee covers transactions up to a threshold
Depends on turnover & card (debit ~0.95%, credit ~2.75%)
Authorisation fee /transaction
20p

Applies (varies)
Gateway fee /transaction
10p

10p after first 350 transactions /mo
PCI compliance*
Included. Non-compliance fees apply
Included. Non-compliance fees apply
£29.99 annually
Best for
Seasonal businesses, low volume of phone payments
Steady volume of monthly sales
High sales volume up to £300k /year
Bear in mind that Amex and Diners Club will incur higher rates than Visa and Mastercard.
You can expect the merchant service charges to be passed on to you in the form of blended pricing. Worldpay almost always uses blended pricing, which sees them charge merchants one rate that encompasses both the card issuers' interchange rate and the payment processors' own margin of profit.
While this is common practice, it also makes it easy for providers like Worldpay to sneak an extra few percents in to their profits, should the interchange rate change in their favour.
How long will it take to receive funds?
Again, there is a real lack of transparency with regards to how quickly you can expect to receive your funds. The advice from Worldpay's own website states that "dependent upon the acquisition method used, your account could be remitted in a matter of days". This may work for businesses with a good cash flow, but isn't great news for those who rely on money clearing as soon as possible.
How the virtual terminal works
With a virtual terminal, you only need a computer or tablet and an internet connection to take payments. You ask the customer for credit card details over the phone (or acquire the details in writing if using mail order) and complete the payment on the virtual terminal page.
With no technical setup required and minimal training, you just log in via a browser and enter customer details, card information and order details to process the transaction. The interface itself isn't the most attractive design on the market, and it's definitely not as user-friendly as some of its competitors.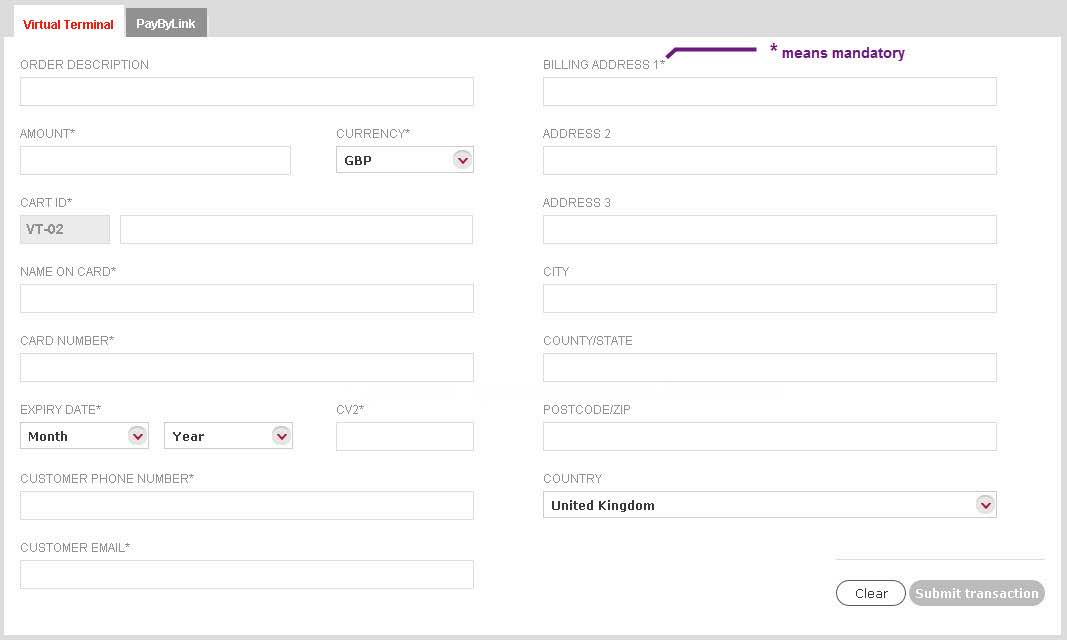 Worldpay Virtual Terminal could look more modern, but it does the job well.
There are a few useful features, though:
'Card on file' which supports the streamlined processing of future payments from an existing customer.
Comprehensive transaction reports available online, anywhere and any time.
Payment portal that is customisable to fit with your business branding.
The Worldpay virtual terminal accepts all major payment types, including Visa, Mastercard, Maestro, American Express and Diners Club.
Contractual commitment and cancellation
If you choose Worldpay, you may be asked to commit to a fixed-term contract. Again, this may vary from business to business, but typically, contracts with Worldpay are around 18 months, which automatically renews unless you have given a notice 90 days prior to the end of the contract.
If during that time you decide that Worldpay isn't right for you after all, check your contract carefully. There is almost always a penalty for cancellation within the contract period.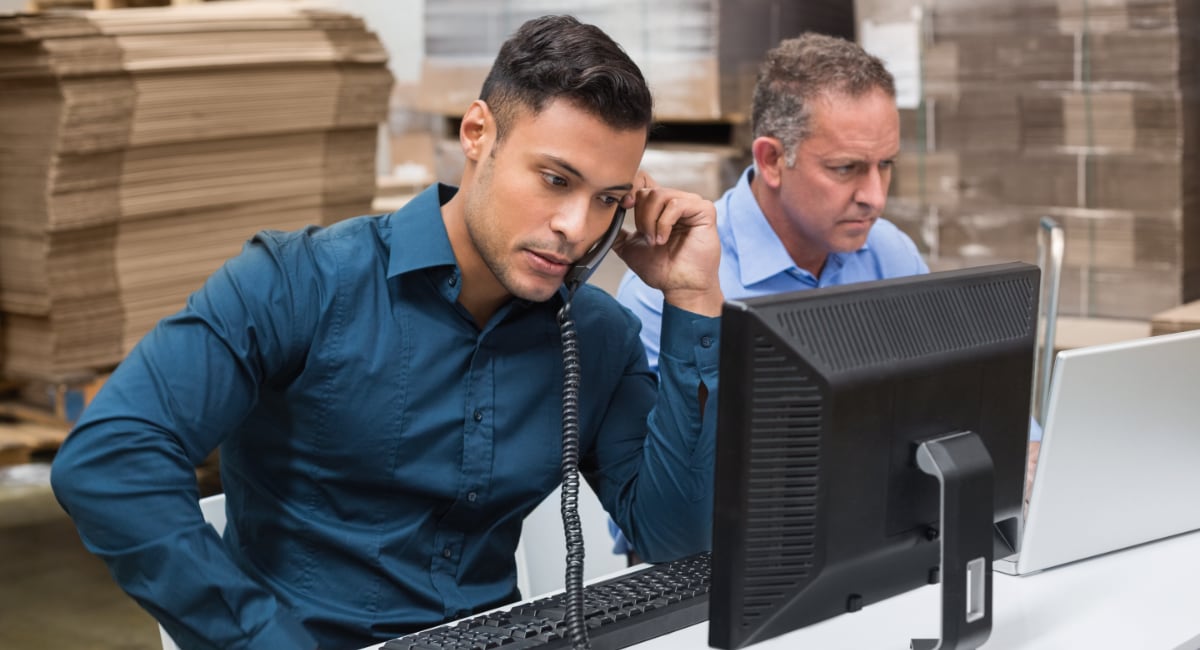 Worldpay support is not always helpful, but the company is trusted by many UK businesses.
Customer reviews and support
Worldpay offers 24/7 telephone support for customers. Social media engagement is okay, but we've noticed from Facebook and Twitter comments that quite a few users did not get the help they needed over the phone, causing them to reach out on social media as a last resort.
Customer reviews on TrustPilot UK have improved in the past year, but there are still enough negative reviews for us to urge that you consider all the contract details and charges before signing on. Review websites often have incentivised feedback, which appears to be the case with Worldpay's page on TrustPilot, so you cannot trust all the positive ratings.
Running themes in user reviews include poor customer support, high termination fees and other unexpected charges, and overly eager sales reps signing them on too quickly before passing security checks (resulting in account freezes and transaction money held by Worldpay).
Our verdict
Worldpay is trying to become leaner, less bureaucratic and offer more flexible packages, but it's clear from customer reviews that there is still a long way to go. Compared to past packages, the virtual terminal offerings have got more attractive for some customers.
It's safe to say that there are reasons why Worldpay is the UK's leading payment processor, but this doesn't automatically mean it's the right virtual terminal for your business. Get an idea of what kind of package (above) is right for you, and request competitive rates.