As a brick-and-mortar merchant, the way to take payments in store needs to accommodate everyone. This includes blind and visually-impaired people who may have certain requirements to complete a transaction.
We spoke to the Royal National Institute of Blind People (RNIB) to learn more about the challenges of payments in store for the vision-impaired.
It's a requirement to make payments accessible
First of all, the Equality Act 2010 requires retailers to offer accessible payment systems for all customers.
The advice is: "If retailers don't know about these accessibility options, RNIB encourages customers to ask the retailer for the chip and PIN device manufacturer and share the details of the incident by calling 0303 123 9999 or emailing campaign@rnib.org.uk."
Essentially, merchants shouldn't get a card machine that anyone can easily use.
Card payment obstacles for partially sighted or blind
What kind of things should retailers be looking for in a card machine?
An RNIB spokesperson said: "There are several challenges blind and partially sighted people face when paying with a card in a shop.
If the card is flat (not embossed), it may be difficult to differentiate from other types of cards (i.e. store or library cards). If the card doesn't have tactile markings, it can be difficult to know which way to insert it into a chip and PIN device and to know when you're holding a debit, credit or different account card."
So the process of paying begins before the card machine comes into play. Before the customer can even tap or insert a card, they need to know whether they are even holding their (correct) card correctly, which the cashier may be able to help with, and where to insert the card.
"Once the correct card is inserted correctly into the payment device, there are still challenges which a blind or partially sighted shopper faces with completing the transaction.
Inaccessible touchscreen chip-and-PIN devices are increasingly used by retailers, with fewer terminals still having physical keypads. While some new touchscreen devices have accessibility modes, they vary in the way users can enter their PIN, so RNIB is working with manufacturers to standardise the practice to make the transition less complicated for blind and partially sighted consumers."
In other words, even if a terminal manufacturer has considered a workaround for 'PIN on glass' (as opposed to push-buttons), it won't be that intuitive if the customer has to learn how to use it the first time around. The best solution is to have one way to navigate card transactions across all terminals so every transaction works the same way in different shops.
Photo: Mobile Transaction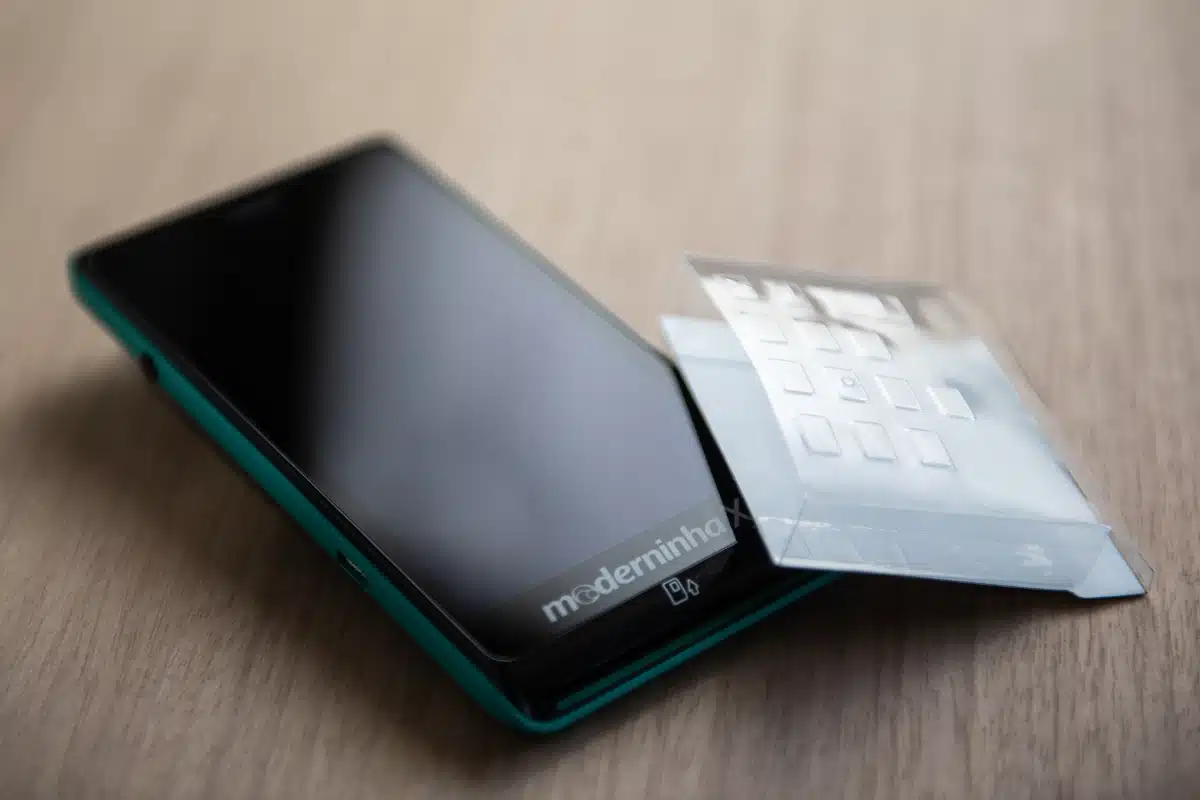 In Brazil, PagSeguro's Moderninha X comes with a tactile PIN cover for the touchscreen.
"For partially sighted people, the visual design on some of the touchscreen chip and PIN devices is clearer than the ones with physical buttons, and this helps some people, though not all the displays on these touchscreens are clear."
Consequently, touchscreen terminals do not necessarily need a tactile cover for partially sighted people if the screen is bright, colourful and letters bold enough to see where the essential buttons are.
Unfortunately, not all smart POS terminals meet these criteria, but there are quite a few high-end models that do, such as the Ingenico Axium DX8000 model that e.g. Worldpay offers.
Photo: Mobile Transaction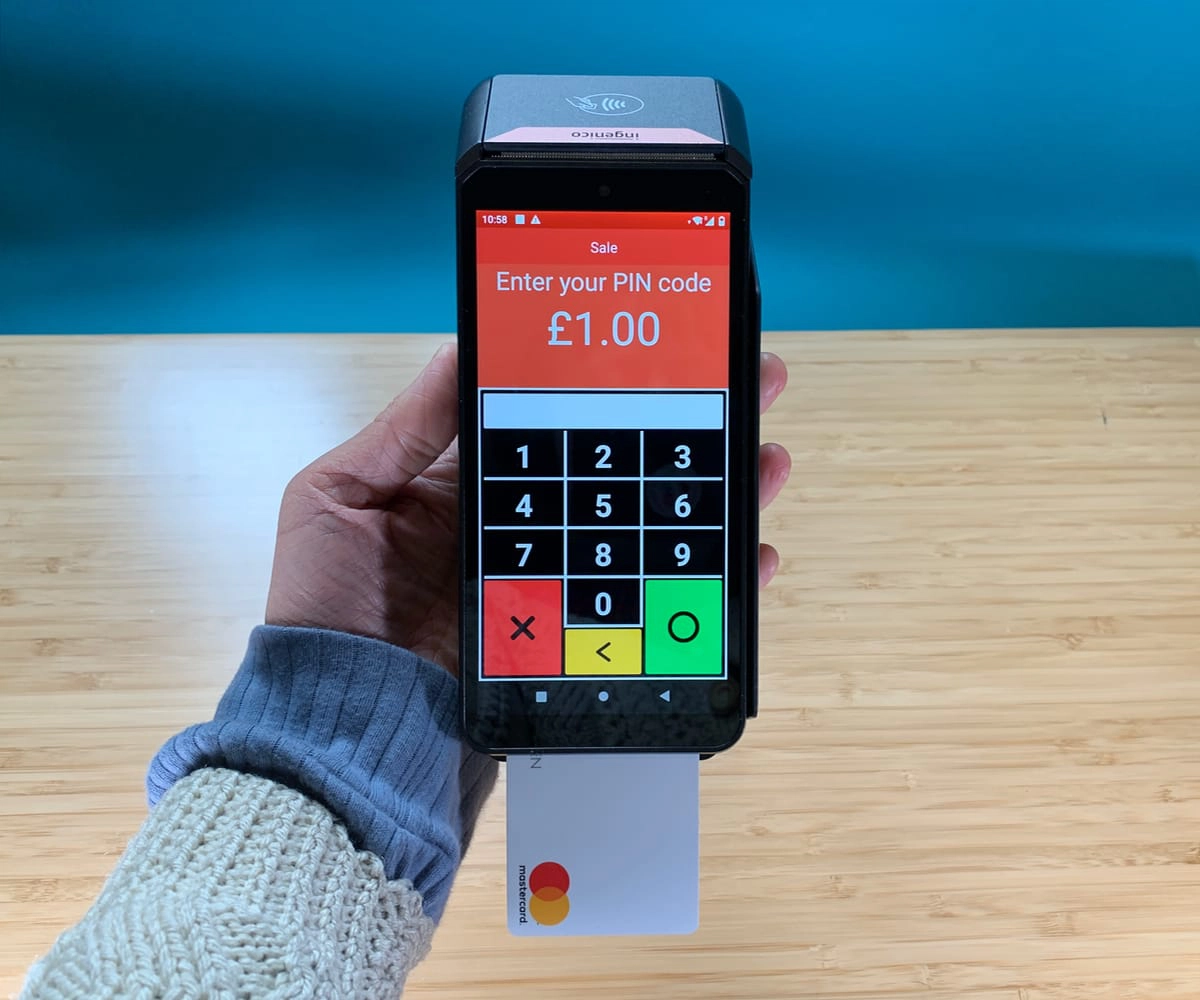 Worldpay's Axium DX8000 has a bright screen with a big, colourful PIN pad to guide the user.
The most accessible payment methods
The RNIB spokesperson says there is no single ideal payment method for blind and partially sighted people to pay for goods and services, just as there is no ideal method for sighted people.
"Some people like cash, some people like cards, some people like to pay with their mobile phone. And many people use a combination."
These methods have the following pros and cons:
Cash: The ability to differentiate between different notes by size and tactile markings is an advantage for some, but obtaining the cash in the first place is a disadvantage if an ATM is not accessible or the local bank branches have closed.
Chip and PIN, chip and sign, contactless cards: Contactless payments can be quick and convenient, but for larger payments or after a number of transactions, you may be asked to enter your PIN or sign, which could be a disadvantage if the display is not clear or accessible. Inserting a chip card presents similar challenges during PIN entry, but also if the card is not marked tactilely or the terminal is not logically positioned.
Photo: Mobile Transaction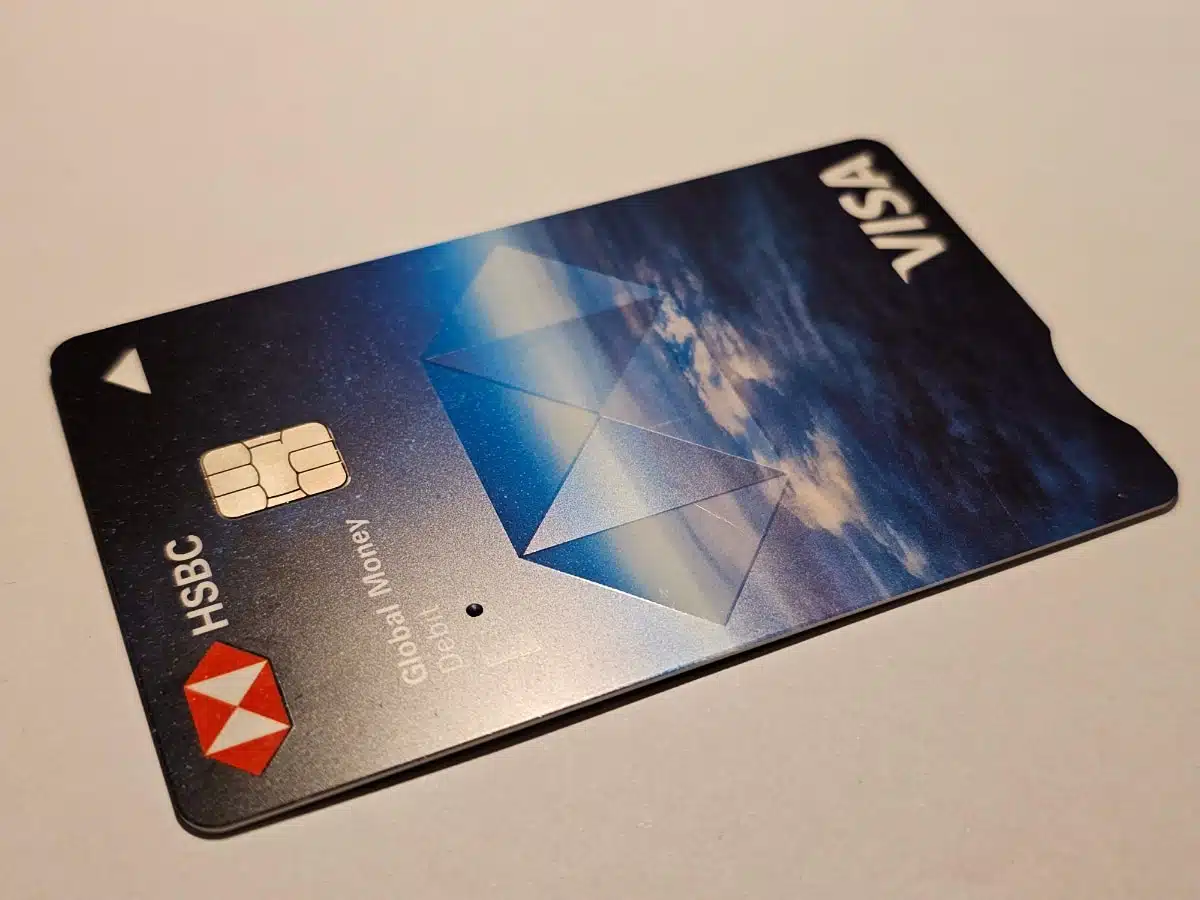 HSBC card with a tactile dot signifying it is a debit card, as opposed to two dots on a credit card.
Mobile phone (e.g. Apple Pay, Google Pay): Technology can be adapted to provide larger fonts, colour contrasts and screen-reading technologies to assist blind and partially sighted users, but a drawback is that many people do not have a smartphone to access these apps, or they might have a smartphone but do not feel confident using a payment app.
Other payment methods like QR codes and payment links are not ideal, since cardholders typically need to enter card details on their smartphone.
Perhaps some of these challenges can be averted with new payment technologies like face recognition instead of PIN entry.
Not just about customers
Last but not least, processing transactions is not just about the customer completing the payment. The cashier also needs to easily navigate the transaction process, and not every retail worker sees well enough to avoid mistakes.
"There are many blind or partially sighted business owners and retail workers who will need to use these devices so that customers can pay, and so manufacturers need to ensure that the merchant's side of the transaction is also an accessible one."
In the end, the brick-and-mortar shops need to consider everyone involved in payments on the shop floor. Customers and cashiers can then avoid unnecessary friction, and shop owners be proud that they are a more inclusive business.