The idea of a cash-only business is quickly becoming a forgotten one down under. It goes against the grain of modern technologies such as contactless payments and digital wallets — two booming payment methods in the Australian retail landscape.
It may even seem a little antiquated.
With so many people looking to increase convenience and reduce time spent at the counter, only accepting cash as payment is considered a little backward looking.
But even if we put the retail experience to the side for just a moment, what are the legal aspects of deciding to go cash only? Is it a viable business model? And most importantly, will it harm your business to operate this way?
Legalities of running a cash only business
So, is it legal to run a cash only business in Australia?
Yup. It sure is.
There are currently no rules put in place by the Australian Taxation Office (ATO) that prohibit a business from accepting cash as its only payment method. While the ATO has publicly denounced the practice — likening it to a hidden economy — there is no legal standpoint for them to stop business operating this way.
A little extra scrutiny
While small businesses in Australia might feel they have their reasons for sticking with cash, this does come with a little extra attention from the ATO. Any business advertising as 'Cash-Only' can expect more frequent visits from government officials to make sure that all record keeping is above board.
As part of its Black Economy Taskforce Report in 2018, the National Treasury conducted almost 11,000 random audits which resulted in almost $200 million in unpaid taxes, fees and fines. With the government stepping up audits every year, it is definitely something that may sway any future business from only accepting cash.
How do consumers feel about cash-only businesses?
Not that great, it seems.
A lot of consumers in Australia hold a negative view of cash-only businesses. A 2018 survey from the ATO revealed that almost 50% of participants believed that cash-only businesses were inconvenient. Almost two-thirds of those surveyed were unsure if such businesses were paying their fair share of tax.
That's a lot for a business to contend with before the customer has even stepped foot in the door.
And with Australia on track to be one of the highest users of contactless payments worldwide, choosing to only use cash would see merchants missing out on a whole lot of trade.
So why do some businesses stick with cash?
With all of these convenient changes to retail payments, why would any business still want to go cash-only?
The ATO reported that as many as 40% of Australian businesses haven't looked into electronic payments at all and only 10% have looked at making the switch in the past year. This is attributed to transaction fees and a 'sticking with what you know' attitude amongst more established local merchants.
While the idea of paying a fee for each transaction might be hard to stomach, research suggests that when handling and staff time are taken into account, electronic payments cost $0.09 less on average than their cash equivalent.
And even though almost 63% of surveyed retailers prefer to deal in cash, that just doesn't align with the Australian public's view — with over half preferring to pay by card.
It's also worth noting that processing fees have reduced significantly over the past 20 years. The Reserve Bank estimates an average fee of 0.5 – 1% for debit cards, and up to 2% for major international credit cards like American Express.
Location can also make a difference
One other large factor for retailers choosing to go cash-only is their physical location. Many shop owners who are located in lower socio-economic areas sometimes have a majority of customers who simply don't have any other form of payment.
On the surface, this may seem reasonable, but any business with this sort of model risks losing out on customers who don't carry cash.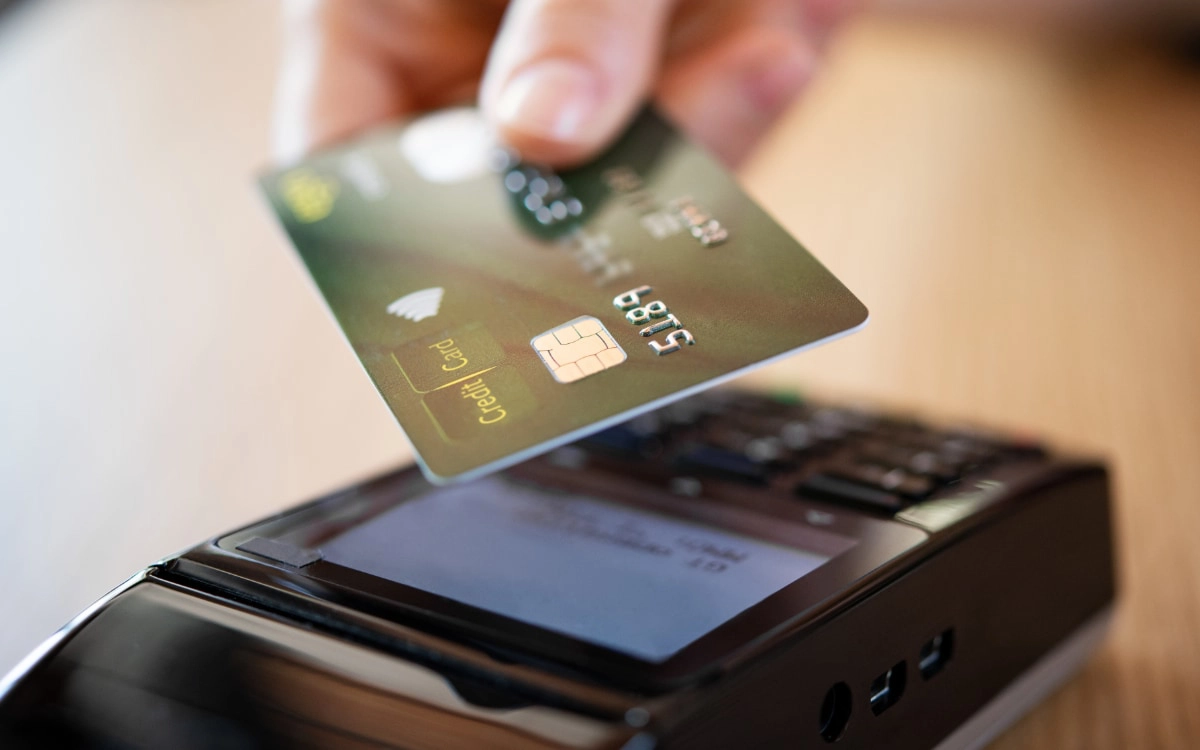 Tap and Go is more convenient to customers (and more hygienic in the age of COVID-19).
How can EFTPOS help?
Accepting card and contactless payments is nearing the point of necessity in Australia. With much of the general public using some form of electronic payment, businesses would be isolating themselves from consumers that are willing to spend.
Efficiency
It could be a quiet Monday morning, or a busy Saturday lunch rush. Allowing your customers to tap and go will not only save them time, but increase your staff efficiency considerably. Less time at the till means more time helping out elsewhere.
Perception
The success of a business often depends on the reputation within the local community. If a cash-only sign diminishes that reputation — and it does — you'll be on the back foot from day one. Allowing people to choose which method they pay with will create a trustworthy experience that will keep them coming back, and attract new customers.
Bookkeeping
As a small business owner, the last thing you want to do is manually go through all of your transactions to make sure you're up to date with GST, income tax and superannuation.
And even worse? You mess up somewhere and the ATO comes knocking.
Having all of your transactions electronically recorded will save you valuable time, stress and money. Sounds like a good deal to me.
In the end, it's up to you
At the end of the day, many businesses across Australia continue to serve their customers via cash-only payments. From local convenience stores and markets, through to long-time cash industries like tattoo parlours.
It's a completely legitimate and legal way to run a business, but ultimately, it's more hassle than it's worth.
It comes with a negative perception amongst Australian consumers, one that often reads dishonest and inconvenient. And it often gets put under the microscope of the government and tax officials.
For any new business or start-up, they should think long and hard about whether all of this negativity outweighs any of the positives (of which there are few).
With card processing fees at an all-time low, and Australia swinging towards a cashless society, going the cash-only route would be a step in the wrong direction. One that could hurt any business chance of long-lasting success.