For a small business, choosing the wrong EFTPOS machine can be costly, particularly when margins are tight and it's unclear where you stand in a couple of years. You don't want to tie yourself to a longer-than-necessary contract, and transaction fees and monthly costs (if any) should be fair for your sales volume.
In Australia, a lot of EFTPOS readers come from banks, but there are a few modern terminal providers offering simplified pricing with pay-as-you-go fees and no commitment.
Let us look at the five portable EFTPOS machines we believe are the best deals for small businesses in Australia.
EFTPOS machine
Costs
Website
Purchase
$59
No monthly fees or lock-in
Transaction fee
1.9%
Rental
$25*/mo
No setup fee or lock-in
Transaction fees
0.8%–1.5%
Purchase
$299
No monthly fee or lock-in
Transaction fee
1.4%
Rental
$0/mo, or $11/mo if less than $2k sales/mo
1-year contract (no setup fee)
Transaction fees
Visa/Mastercard: 1.86%, eftpos: 33¢
Rental
$29* or $39*/mo


No setup fee or lock-in


Transaction fees
From 1.1%*
EFTPOS
machine
Costs
Square Reader




Purchase
$59


No monthly fees or lock-in


Transaction fee
1.9%
More Payments




Rental
$25*/mo


No setup fee or lock-in


Transaction fees
0.8%–1.5%
Zeller




Purchase
$299
No monthly fees or lock-in
Transaction fee
1.4%
Mint mPOS




Rental
$0/mo, or $11/mo below $2k sales/mo
1-year contract (no setup fee)
Transaction fees
Visa/Mastercard: 1.86%, eftpos: 33¢
Tyro




Rental
$29* or $39*/mo
No setup fee or lock-in
Transaction fees
From 1.1%*
When you decide which credit card machine is best, you should consider the following:
Do you want to lock in to a long-term contract?

Do you prefer a pay-monthly or pay-as-you-go solution?

Do you want to own or rent and return the EFTPOS reader?

Do you want to accept eftpos payment cards?

Do you intend to add a surcharge?
We will highlight these aspects for each option.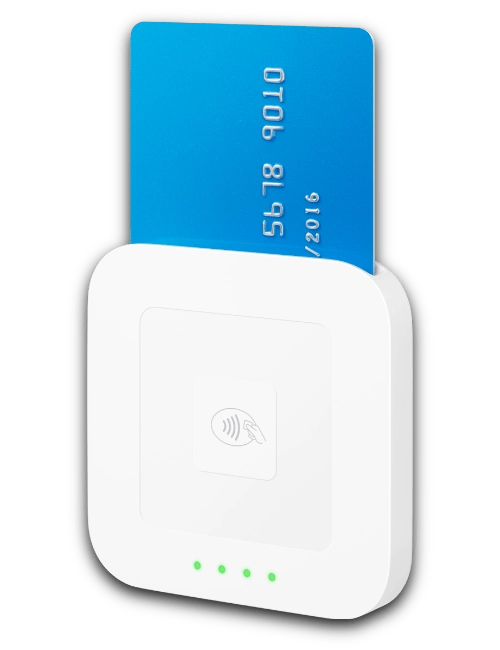 Choose app-based card reader or standalone touchscreen EFTPOS terminal

Square Reader: $59 (purchase)

Transaction rate: 1.9% (any card)

Accepts eftpos, Visa, Mastercard, Amex
Free extras: online store, payment links, QR codes, virtual terminal, invoicing
Square was the first company in the world to release a card reader for mobile phones. Since its arrival in Australia, the local banks and other payment providers look old-fashioned in comparison. Why? Because Square champions affordable EFTPOS for small business without contractual lock-in, hidden fees or complicated terms.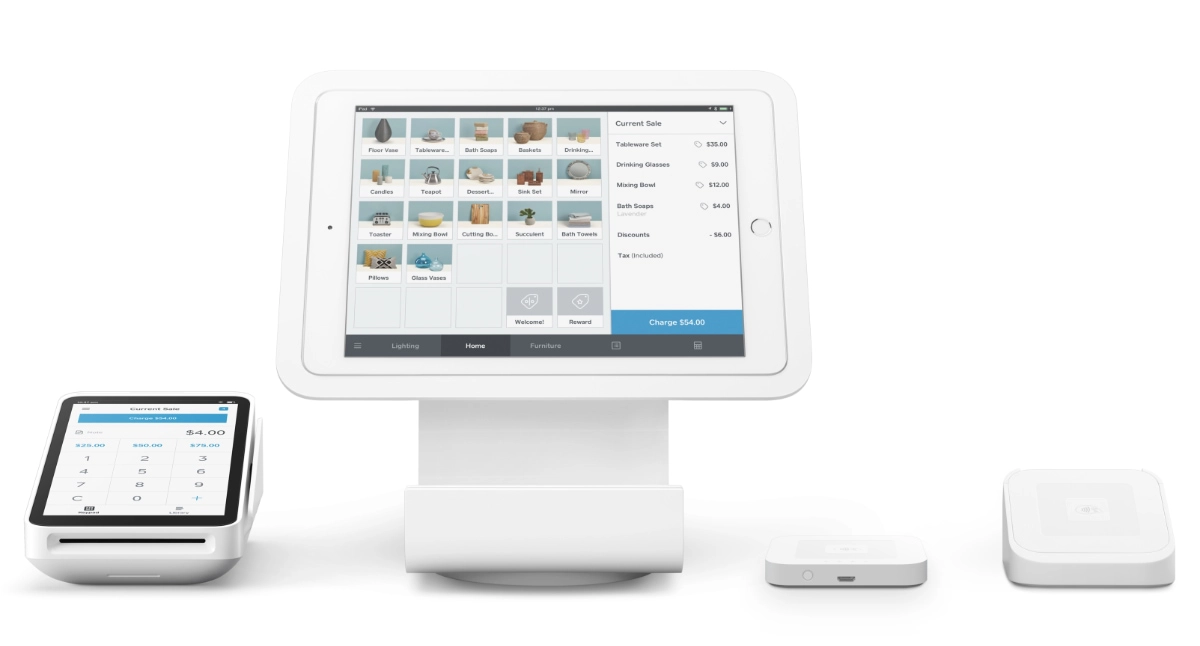 Square Point of Sale is, hands down, the most hassle-free payments platform in Australia.
You simply pay for an EFTPOS reader upfront, which you then own forever, and pay only a fixed transaction rate for the card transactions processed. There are no monthly fees or other ongoing costs to worry about, nor do you have to return the hardware if you decide to stop using it.
Square Reader works in conjunction with a free Point of Sale (POS) app on your phone or tablet connected to 3G, 4G or WiFi. It costs $59 including GST and the transaction rate is a fixed 1.9% for all cards incl. foreign, premium and eftpos cards.
Accepted cards








The app has a wealth of features for most face-to-face merchants, e.g. product library, tipping, taxes, employee accounts and a customer library. On top of this, you get invoice tools, a virtual terminal for over-the-phone payments and the option to subscribe to ecommerce.
There is also a mobile EFTPOS machine called Square Terminal, which only works through a secured WiFi connection. It doesn't need a connected mobile device and has a touchscreen display with almost the same features as Square Reader's POS app, hard-coded on the terminal. Card transactions cost 1.6% on Square Terminal, but then you purchase it for $439 incl. GST.
With any of the EFTPOS readers, you can split the purchase cost into instalments paid over 3, 6 or 12 months. Online payments and key-in payments via the free Square app or Virtual Terminal cost 2.2% per transaction.
There is no purpose-built surcharging feature, but it is possible to calculate and add surcharges to each transaction individually. Payouts are free and automatically reach your bank account in 1-2 business days.
Square Reader and POS app review: Cheapest EFTPOS machine for small business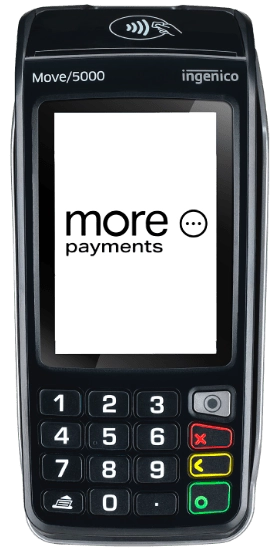 Terminal rental without contractual commitment

No monthly minimum turnover required

Mobile EFTPOS terminal: $25 + GST/month

Transaction fees: 0.8%–1.5% (depending on card, turnover, revenue)

Accepts Visa, Mastercard, eftpos, UnionPay and Afterpay; Amex acceptance possible with extra contract
More Payments has partnered with Till Payments to provide a range of payment solutions for small businesses. This includes the rental of EFTPOS terminals without contractual commitment. There are no fees for setting up, shipping, contract termination (it is cancellable any time), refunds or payouts, only a $25 chargeback fee.
You're mainly paying for: 1) the monthly EFTPOS machine rental which is $25 + GST, and 2) transaction fees ranging between 0.8% and 1.5% including the card scheme cost, interchange fee, merchant fee and GST.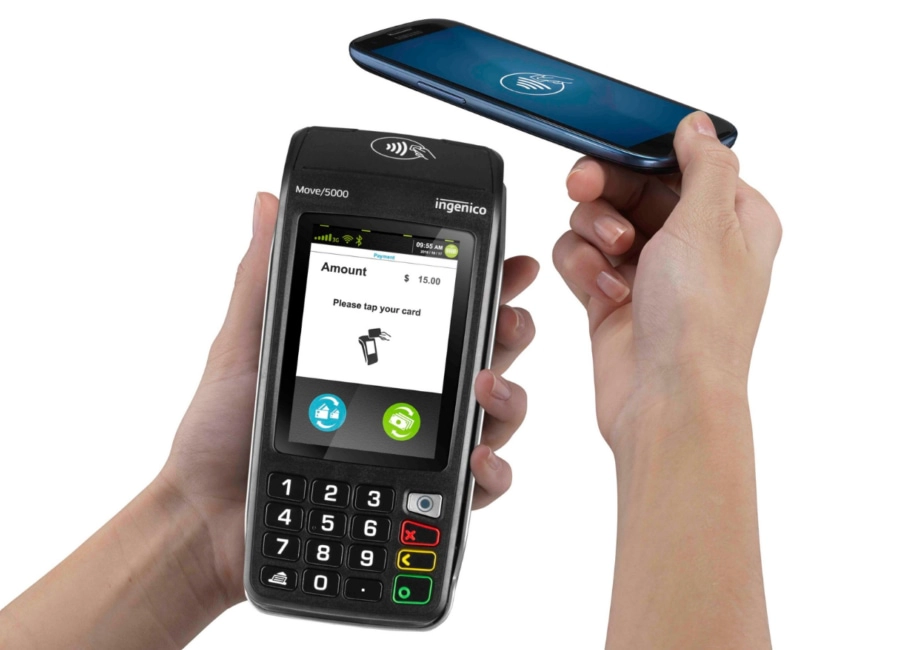 More Payments can get you a good price plan without lock-in.
More Payments offers a mobile Ingenico Move/5000 machine that works through 4G, WiFi or Bluetooth. It can integrate with a huge choice of POS systems – over 450 software providers, in fact.
Accepted cards









Transaction fees are based on your monthly turnover, revenue and business sector. The total rate includes the card scheme's (e.g. Visa, eftpos) variable rates and More Payments' merchant service charge. Regardless of how little you earn, you generally get good rates, but the sales volume factors into it.
The transaction costs are not as simple as Square's fixed percentage, but they are lower. More Payments also accepts more cards, including Visa, Mastercard, eftpos and UnionPay – good for merchants serving tourists with international cards. A Buy Now Pay Later option is also available: Afterpay. Amex can be accepted with an additional contract.
Transactions are deposited into your bank account at any Australian bank. Dynamic surcharging can be set up on the terminals, should you wish to charge customers for card processing.
More Payments review: Commitment-free, with competitive EFTPOS rates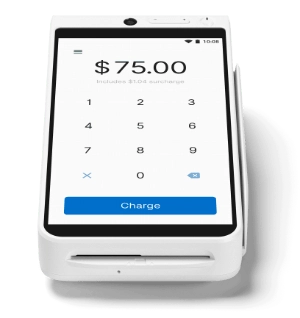 No contractual commitment

Payouts: same day in free e-account, next day in bank account

Terminal: $299 incl. GST (incl. 12-month warranty)

Card transactions: 1.4% (any card)

Accepts Visa, Mastercard, JCB, Amex, UnionPay and eftpos

Business Mastercard included
Officially launched in 2021, Zeller is a new competitor to Square. Zeller Terminal has no monthly fees – you just purchase the terminal upfront for $299 (includes GST and a 12-month warranty), and it's yours to keep and use indefinitely. There's no contract lock-in, only a pay-as-you-go transaction fee of 1.4% for all card payments.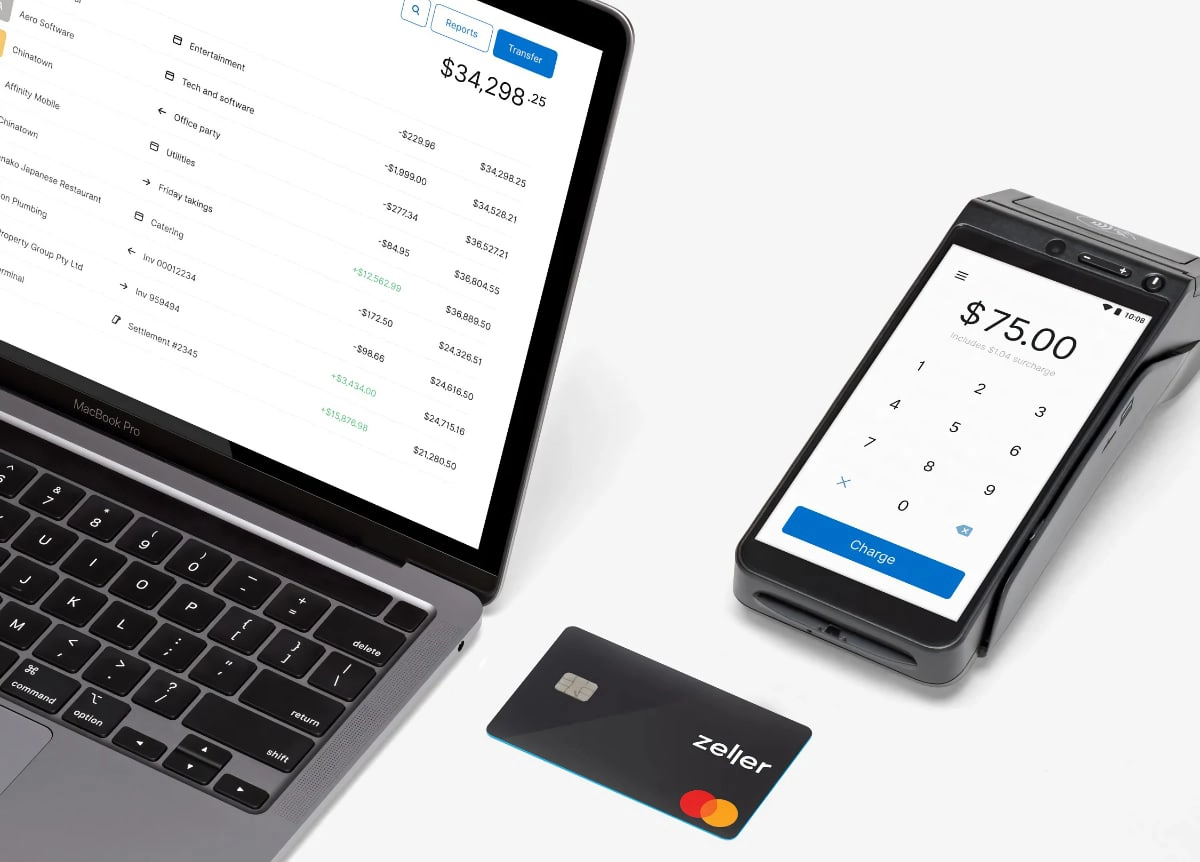 A Zeller EFTPOS machine comes with an online business account with a linked Mastercard.
Zeller is a bit different from Square, because it includes an online account where you can receive transactions the same day as they took place. This account is linked to a business Mastercard (included in the package), so you can spend the money straight away. Transactions and payouts are shown in your online web portal.
Alternatively, you can link a business bank account from any Australian bank, if you want transactions settled there within one business day.
The touchscreen card terminal has a built-in receipt printer. Its large display shows a simple checkout where you enter a transaction amount, add a tip, then accept the card. Customers can enter their PIN on the on-screen PIN pad.
The online account and card are both free and included for all merchants, and there are no ongoing costs, chargeback fees, setup fee or other hidden charges. You only pay the fixed card rate for any card accepted.
The Zeller EFTPOS machine accepts Visa, Mastercard, eftpos, American Express and JCB cards via chip, swipe and tap. You can also accept Apple Pay, Google Pay and Samsung Pay transactions.
Accepted cards










The terminal works independently through WiFi without an integrated POS system, but a SIM card can be purchased if you want mobile connectivity. The battery can last a whole day from a full charge, but a charging station is available if you keep it on a counter most of the time. It is also possible to add a surcharge with Zeller Terminal.
Last but not least, Zeller support is available to phone every day of the week between 9 AM and 1 AM (AET).
Zeller Terminal review: Low-fee EFTPOS terminal – no contract and fast cash flow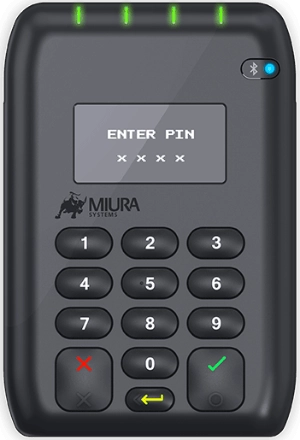 EFTPOS reader works with mobile app

12-month contract subject to $110 account closure fee

Monthly fee: $0 if making over $2k/month, $11 if sales are below

$22 monthly minimum charge

Transaction fees: 1.86% for Visa & Mastercard, 33¢ for eftpos cards

Additional costs for Amex acceptance
If you want the (potentially) cheapest way to start taking cards in person, Mint mPOS is a good contender. Since you're not buying the EFTPOS reader upfront and the monthly cost is $0 as long as you're making at least $2,000 that month, you can end up paying only transaction fees from the first month.
For the months you are making less than $2,000, however, a $11 (incl. GST) monthly fee applies. And if you don't accept enough cards to pay $22 in transaction fees during a month, a monthly minimum charge of $22 is added on top.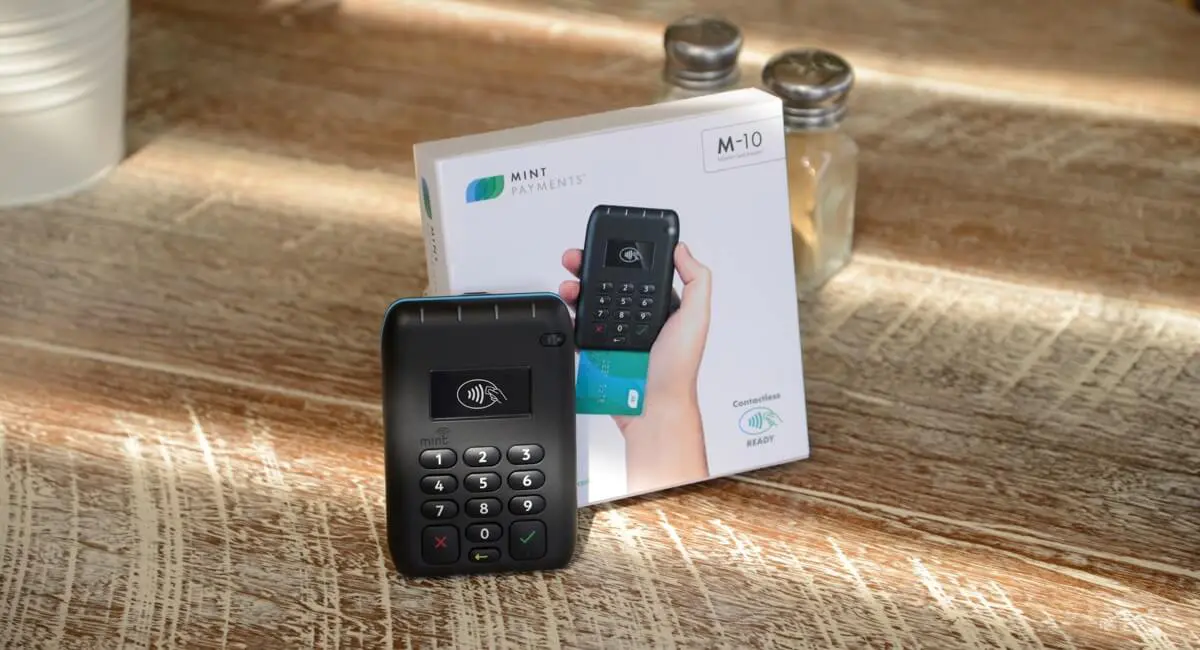 Mint Payments' EFTPOS reader is an old model, but works fine.
The Mint mPOS solution comes with a 12-month contract from Fiserv (previously called First Data). To cancel, you have to provide at least 60 days' warning before the end of the contract, meaning if you decide to end the service in the 11th month, the contract will roll into another year's term.
If you want to cancel before the fixed contract, you pay the equivalent of 80% of the remaining costs you would have paid if staying until the end. A $110 account closure fee applies regardless of when the account is closed.
Visa, Mastercard (1.86% incl. GST per transaction) and eftpos cards (33¢ incl. GST per transaction) are accepted. American Express acceptance requires a separate contract with additional costs.
The card reader works in conjunction with a mobile app on a phone or tablet, but features are quite basic and the software rarely updated which is a concern. If you want to add a surcharge, you can do that in the app.
Accepted cards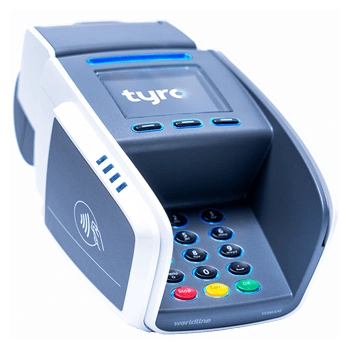 Terminal rental without contract lock-in

No joining fee, no annual fee

Countertop EFTPOS: $29/month+ GST
Mobile EFTPOS: $39/month + GST

Transaction fee with turnover below $20k monthly: 1.1% + GST for eftpos, UnionPay, domestic Visa & Mastercard (international cards 0.4% extra fee + further 0.4% if using DCC)

Alipay can be accepted for 1.3% fee

Amex, JCB & Diners Club at extra cost
Tyro offers a countertop and portable EFTPOS machine for rental. You pay $29 + GST per month for the stationary terminal or $39 + GST monthly for a mobile terminal that works on 3G or WiFi. Either can integrate with most POS systems.
There's no contractual lock-in or setup fee, meaning you can sign up without too much risk. The service is cancellable any time, but you have to return the terminal when you leave the contract.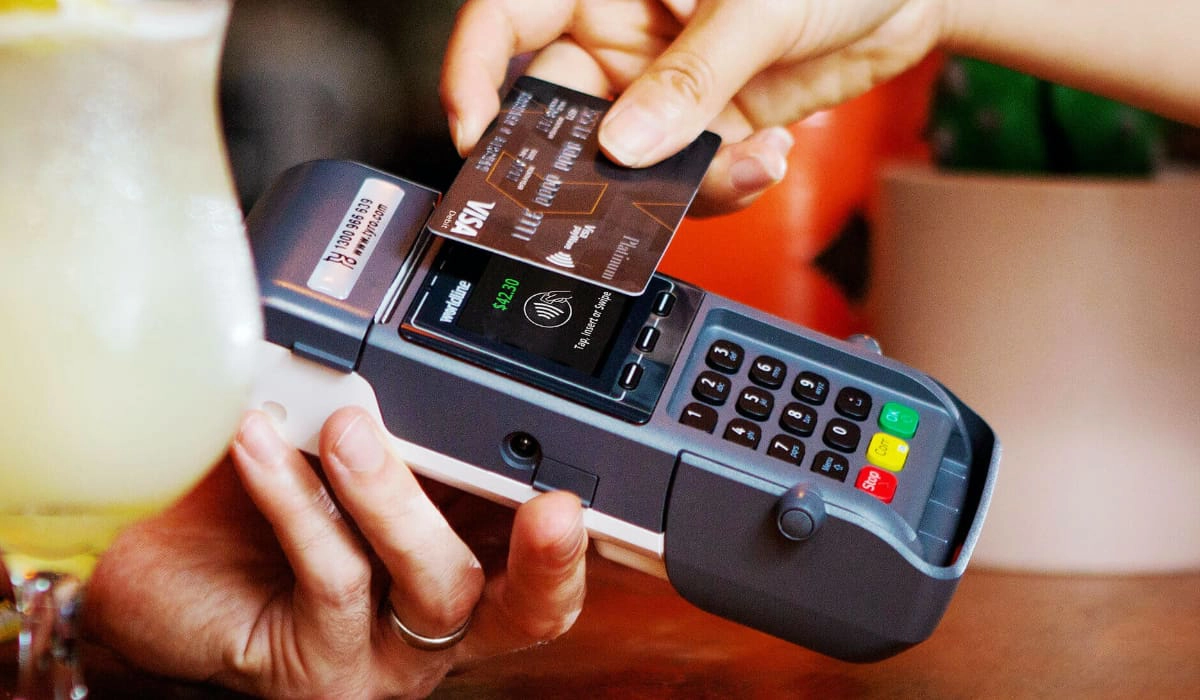 Tyro EFTPOS machine is ideal for merchants who want a traditional device on a simple rental plan.
If your business transacts for less than $20,000 per month, your transaction rates are the following excluding GST: Tyro accepts domestic Visa and Mastercard for 1.1%, with an added 0.4% for international cards and a further 0.4% if using DCC. Eftpos and UnionPay cards cost 1.1%.
Accepted cards











It's absolutely possible to accept American Express, JCB and Diners Club, but you need separate agreements with associated costs, plus Tyro's additional switching fee of 0.1% per transaction with one of those cards. Alipay can also be accepted for 1.3% per payment.
Tyro EFTPOS fees can be customised if you make more than $20k monthly in card transactions.
Tyro EFTPOS machines, manufactured by Worldline, are hard-wearing and look professional on a countertop or outside, though they are a lot bigger than an app-based card terminal. There have also been technical problems with them in early 2021 , but this has since been fixed.
Summary
We have also reviewed the following Australian terminals on our site, but none of them quite lived up to our list above.
Other terminals in Australia have been discontinued or are less popular.
Here's a rundown of the best EFTPOS for small-business owners:
| Provider | Best for | Offer |
| --- | --- | --- |
| | Cheapest EFTPOS machine for small business, best-value features | |
| | Low, variable rates without turnover requirements or lock-in | |
| | Touchscreen terminal with online account and Mastercard | |
| | No upfront cost and potentially no monthly fees, fixed eftpos fee | |
| | Integrates with most POS systems, expandable choice of accepted cards | |
Provi-
der
Best for
To site
Cheapest EFTPOS machine for small business, best-value features
Low, variable rates without turnover requirements or lock-in
Touchscreen terminal with online account and Mastercard
No upfront cost and potentially no monthly fees, fixed eftpos fee
Integrates with most POS systems, expandable choice of accepted cards