EFTPOS (Electronic Funds Transfer at Point Of Sale) is a technology that makes it possible for retailers to directly receive funds from a customer's bank account via their debit card.
EFTPOS is the most frequently used payment system in Australia. According to official figures, the system handles approximately 70% of debit card transactions in Australia. In total, over 6 millions transactions are made daily via more than 760,000 EFTPOS terminals. The Australian EFTPOS system is managed by Eftpos Payments Australia Ltd.
How does EFTPOS work in Australia?
The EFTPOS system in Australia is composed of 7 proprietary networks which all interlink with each other. These networks are principally operated by the major Australian banks such as Westpac, Commonwealth Bank and National Australia Bank.
All debit cards issued in Australia can process transactions via EFTPOS, including cards that are marked with Visa or Mastercard.
In this case, when making a transaction, the user will prompted to choose between Cheque, Savings or Credit.
Choosing Cheque or Savings will process the payment through the EFTPOS system, whereas Credit will run the transaction across the Visa or Mastercard network (depending on the card type).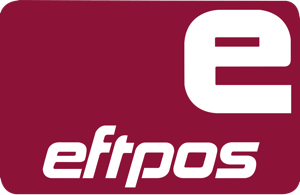 The transaction amount is wired to the retailer as soon as the payment clears. EFTPOS benefits to the consumer include more convenience and cost savings on cheque and ATM fees.
EFTPOS providers
Small businesses wanting to process EFTPOS transactions will need to sign a contract with one of the seven merchant service providers, which include the following:
1. Westpac Banking Corporation
2. Australia and New Zealand Banking Group
3. Commonwealth Bank of Australia
4. National Australia Bank
5. Cuscal
6. Cashcard
7. Other providers
What about transaction fees?
EFTPOS charges merchants a flat rate of approximately 14¢ per transaction, while Visa and Mastercard charge 0.86% of the transaction total. Merchants usually rent the EFTPOS terminal.
For example, in the case of Westpac, the rental cost is $50 per month. Credit cards can only be accepted by entering into a separate agreement with the credit card company, for which costs will vary depending on the individual contract.
Contactless cards pose threat to EFTPOS
According to BRW, EFTPOS transactions have been gradually falling in recent years, going from from 51 per cent of all card transactions (both credit and debit) in 2011 to 45 per cent in April 2015 (1). The cause of the decline is thought to be down to two main factors:
1. Contactless cards brought to the Australian market by Visa and Mastercard.
Contactless VISA and Mastercard transactions automatically bypass the account selection step, meaning that the EFTPOS network is not used. These contactless cards have proved to be immensely popular with Australian consumers because of their convenience factor – a trend that has started to cut into the market share of EFTPOS.
2. The lack of online payment options with EFTPOS.
Perhaps surprisingly, EFTPOS-based debit cards cannot be used for online purchases (unless they are also a credit card). This has led Australian consumers to opt for other payment services.
EFTPOS plans "Tap and Pay" as well as online payment option
In response to their recent loss of market share, the slow-moving incumbent is finally taking action with plans for its own EFTPOS-based "Tap and Pay" service. In addition, online payment will also be introduced in the near-future. Both services are said to be planned for 2015 but a solid release date has yet to be confirmed for either.