When iZettle first launched a few years ago, it was compatible only with the iPad, iPhone, and iPod Touch. Since then, the service has added several countries in Europe and beyond, but it has only gained compatibility with Android devices. No Windows Phone, no BlackBerry. The same applies for iZettle's main competitors in the UK, Payleven and SumUp.
Why is Windows Phone kept out and what are the prospects for compatibility in the future?
Low adoption rate of Windows Phone
If you are using a Nokia Lumia or a HTC Windows Phone and you are looking for mobile point-of-sale alternatives, you may wondering why iZettle does not support this new and innovative platform. Sadly, it seems that iZettle is not yet ready to announce Windows Phone compatibility.
By the time iZettle entered the United Kingdom, it was already compatible with Android, but the mobile payment player seemed to show no interest in developing an app for Windows Phone. When speaking at a press conference in London, iZettle's CEO defended the lack of support by pointing to the market share of iOS and Android compared to the market share of Windows Phone and BlackBerry in Europe.
Now, if we look at the smartphone operating system adoption through the lens of global analytics company Kantar Worldpanel Comtech, Android is the most popular OS in Europe's five biggest countries – Great Britain, France, Italy, Spain, and Germany – with 74% of the market (June 2014). iOS is second with 15.3% of market share.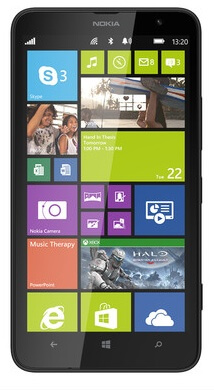 While Windows Phone is growing in popularity, it still accounts for only 8.8% of the smartphones used in Europe. BlackBerry's market share is even lower: in April 2014 it was only 2.6%.
The low market presence of Windows Phone may be one reason that has made iZettle reluctant to embrace it. But is this only one of the reasons. The second is likely security.
Windows Phone security issues
Since its launch, Windows Phone has faced several security issues. Windows Phone 7, for example, lacked device encryption. That was built into Windows Phone 8. It also brought the SafeBoot feature, which made it difficult for malware that lacked the correct digital signature to be loaded on Windows Phone.
Also, app sandboxing was improved with Windows Phone 8: Microsoft requires all applications to run in the same sandbox as third-party Marketplace apps do, reducing the area compromised apps have access to. But somehow, the built-in security didn't work out as planned.
The UK government warned Windows Phone users about the following security risks:
Windows Phone 8 did not support connection to VPN (virtual private network).
Windows Phone 8 did not allow passphrase setup to unlock the disk encryption key.
Apps could only be updated manually, so it fully relied on users. This could result in outdated features being exploited by an attacker who can gains access to data – you don't want your finance/banking app to be outdated, because it lacks the latest security updates, which have high priority – just to name a few examples.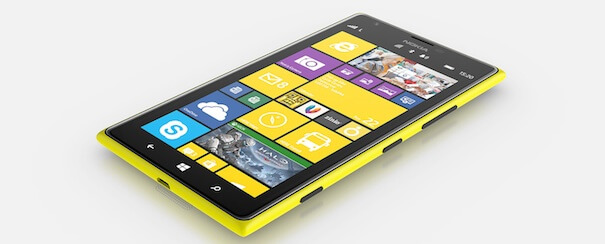 Nokia Lumia 1520. A nice phone, but it won't work with iZettle or Payleven.
Windows Phone 8.1 improves security
After that Microsoft has pushed out the Windows Phone 8.1, which brings enhanced privacy and security. For example, with Windows Phone 8.1, you are now able to send and receive data through VPNs (virtual private networks). Apps can be updated automatically, which allows for instant security fixes.
While something like VPN support is not necessary for an app like iZettle, Windows Phone's tarnished reputation in regard to security issues may have been one reason why most mPOS payment apps are currently not available for this platform.
Mobile payment app compatibility with Windows Phone
Unfortunately for Windows Phone users, mobile payment processors such as iZettle have completely skipped the platform. None of the players present in Europe has a Windows Phone app, and we haven't noticed a trend in this direction.
In the US and Canada, a company called Innerfence provides credit card readers for multiple platforms including Windows. You can get a free card reader by creating an account on the Innerfence website. A free app is available for Windows Phone 8 systems, for example Nokia Lumia phones, and can be downloaded from the Windows Store or the Windows Phone Store.
For European users, the only option at the moment seems to be switching to an iPhone or Android smartphone. Looking at the harsh competition for iOS users and comparing it to the growing market share of Windows Phone, though, one would not be surprised if iZettle (or one of its competitors) decided to capture this pristine market by being the first one to develop a Windows Phone app as well.