How do you accept contactless payments tapped on your phone, without an external card reader? Is that possible in the UK?
It's not easy to find the answers via Google, because many articles refer to your phone's mobile wallet as a payment method, tapped on a dedicated card terminal – the other way around. But using your smartphone as a contactless terminal to accept physical cards from others is a whole other topic called "SoftPOS" in tech speak.
SoftPOS (Software Point of Sale) is an app that transforms your phone into a payment terminal. If your smartphone has the near-field communication (NFC) technology built in, it has the capacity to accept NFC cards (all cards with the contactless logo) as long as you have an app that facilitates exactly that.
As a rule, all phones with Google Pay (Android) or Apple Wallet (iPhone) are NFC-enabled.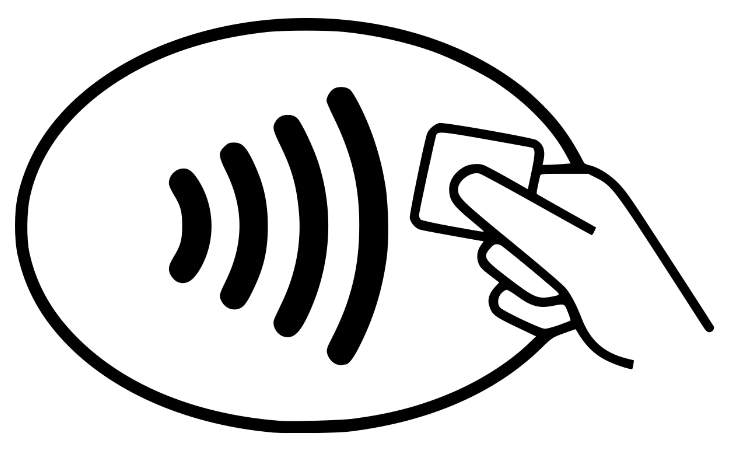 Tap-on-phone apps have been trialled for years, but are yet to be popularised. So far, only two apps in the UK have a significant user base and they only work on Android devices: Viva Wallet and myPOS Glass.
Viva Wallet (Android only)
Perhaps the most reputable company accepting tap-on-phone is Viva Wallet. This European payments and e-money institution offers a Viva Wallet POS app on Android phones and tablets with NFC functionality.
To get started, you have to sign up for a free Viva Wallet Business Account first, which only takes a few minutes. You can then download the Viva Wallet POS app from Google Play on your mobile device.
In the app, you enter the payment amount and let the customer tap their card or mobile wallet on the back of your phone to finalise it. An email or text receipt can be sent afterwards, or you can print a paper receipt from a Bluetooth printer. Transactions settle in your online Viva Wallet Business account the following day.
Viva Wallet charges only 1.16% per Tap On Phone transaction with Visa and Mastercard including through Apple Pay, Google Pay and Samsung Pay. Other fees apply to specific account activities like ATM withdrawals and chargebacks.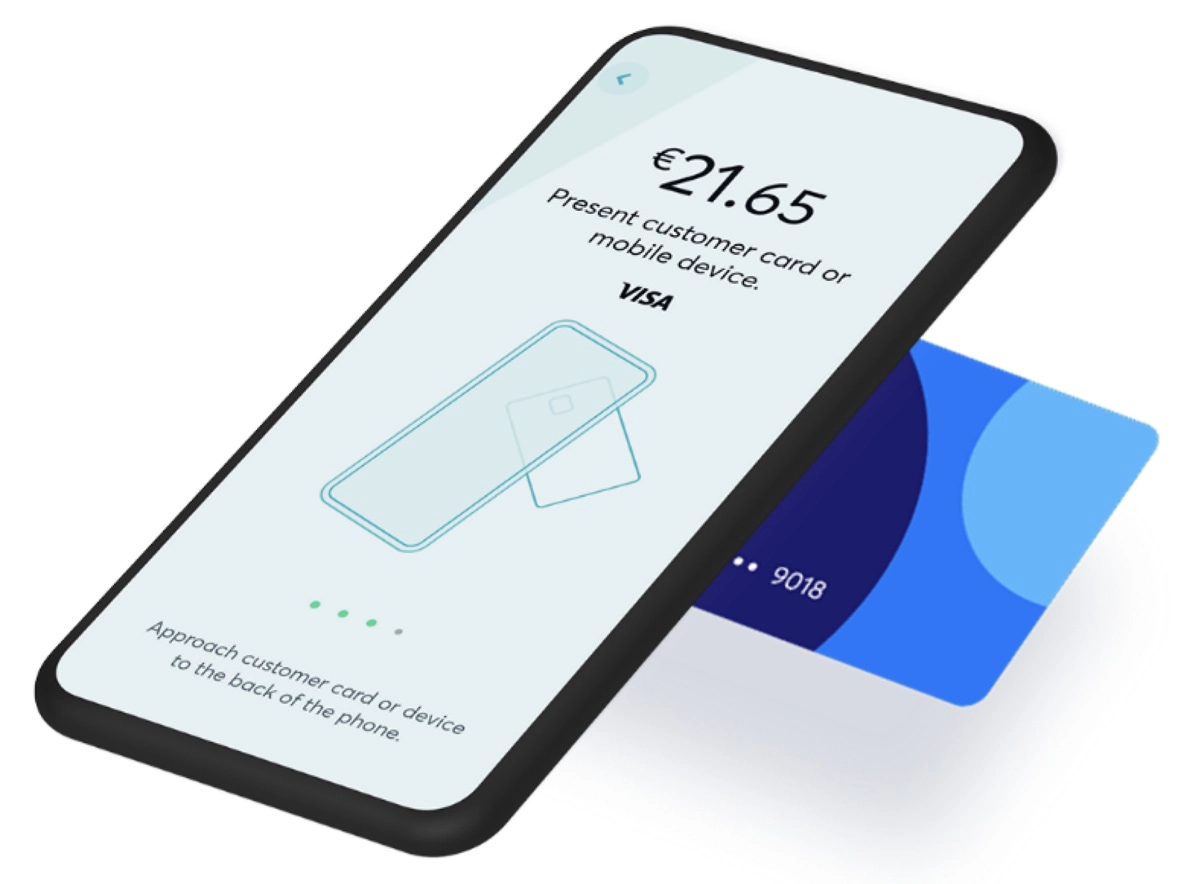 Viva Wallet Tap On Phone payment.
myPOS Glass (Android only)
Another Android app for tap-on-phone is myPOS Glass. It is offered by another European e-money and payments platform called myPOS.
To get started, you have to create a business account through the website. The sign-up is completed in several steps with documentation required, so it's not as fast as Viva Wallet. But once you're accepted with an online business account, you can download the Android app and accept tap payments on your phone.
An advantage of myPOS Glass is the app's item library where you can add the products or services you sell. This makes them quick to add to a bill before the payer taps their card or mobile wallet on the back of your phone.
Payouts go directly into your online myPOS account, and a complimentary Visa debit card is provided so you can spend it straight away. Transactions cost 1.60% + £0.07 for domestic Visa and Mastercard payments on the free plan, or 1.10% + £0.07 on the £4.90-per-month plan. Other fees apply including higher charges for foreign cards.
Others in development
Other tap-to-phone apps are on the market, but they typically:
Are not for UK users
Are rarely updated (essential for app performance and security)
Have very small user bases
Only offers the backend technology, i.e. lacks a merchant-facing app
For instance, TAP2PAY by Wizzit Digital is listed by Visa, but it was last updated over a year ago. Another example is MagicCube's i-Accept technology that is ready to implement in existing banking or payment apps, but cannot be downloaded as a standalone tap-on-phone app for merchants.
As a rule of thumb, you should go for an app that is regularly updated and has a proven track record of successful transactions. The Viva Wallet POS app has 500,000+ installs (albeit across Europe) with a high average rating in Google Play – this is good.
Then there are all the many options not yet launched on the British market saying that a tap-on-phone feature is "coming soon".
It's hard to tell what is meant by "soon" when someone like the big acquirer Worldpay has been trialling this feature since 2017. We have yet to see this app launched for more than a small group of merchants. Some up-and-coming payment apps like Pomelo Pay also advertise tap-on-phone, but have yet to launch it.
Alternative ways to accept cards with your phone only
Given the limited options for accepting payments on your phone without a card reader, it's likely better to use another payment method in person – and there are several.
Keyed entry/virtual terminal: Manually enter card details in the payment app. This is sometimes referred to as a 'virtual terminal'. For keyed payments, see Square Point of Sale, SumUp App

Payment links/pay-by-link: You send a payment URL to a customer who then enters their card payment on a web page to finalise the transaction. For payment links, see Revolut Business, Square Point of Sale, SumUp App, Zettle Go

Taking a picture of card within app: The app allows you to take a picture of a customer's card, rather than key in card details, to process a payment in person. No longer widely used
Otherwise, getting a cheap card reader that connects with your phone is a sure-fire way to accept contactless card payments with a phone. The benefit of this is familiarity for customers. Most people trust a card reader, but may not – yet – trust the novelty of a smartphone as a payment terminal.