There are different reasons why a business may not want – or be able – to use a card machine in person.
To an extent, it's a matter of preference for the business what payment methods to offer, but merchants should carefully consider expanding their options. Otherwise, you can lose out on sales or disappoint customers reliant on other means of payment.
As the market has changed a lot in the last few years, we've also seen how important it is to be adaptable to survive as a business. If in-person sales suddenly drop, what are you going to do instead?
We explore the reasons for getting a backup to your card machine, followed by alternative ways to get paid.
Technical issues happen
Even the best of payment companies suffer technical issues, though it rarely happens for more than a short period of time.
There have been issues in the past with card networks (e.g. Visa) and acquirers (e.g. Nets) causing temporary crises where supermarket customers had to get cash from an ATM, come back later or give up their purchase.
It's not just the card processor that can experience issues. Internet or WiFi outages happen locally. Card payments cannot go through without an online connection, but a card machine with a SIM card and strong enough GPRS/3G/4G can be your saviour.
Even so, parts of the country have weak mobile connections, rendering many card readers useless. With some terminals, you can process payments offline as long as it reconnects with the internet within a day or so to complete the transaction.
What else can you do if the internet drops out? With a mobile phone, you can send payment links that customers can open to complete the transaction online in their phone or computer browser.
Image: Mobile Transaction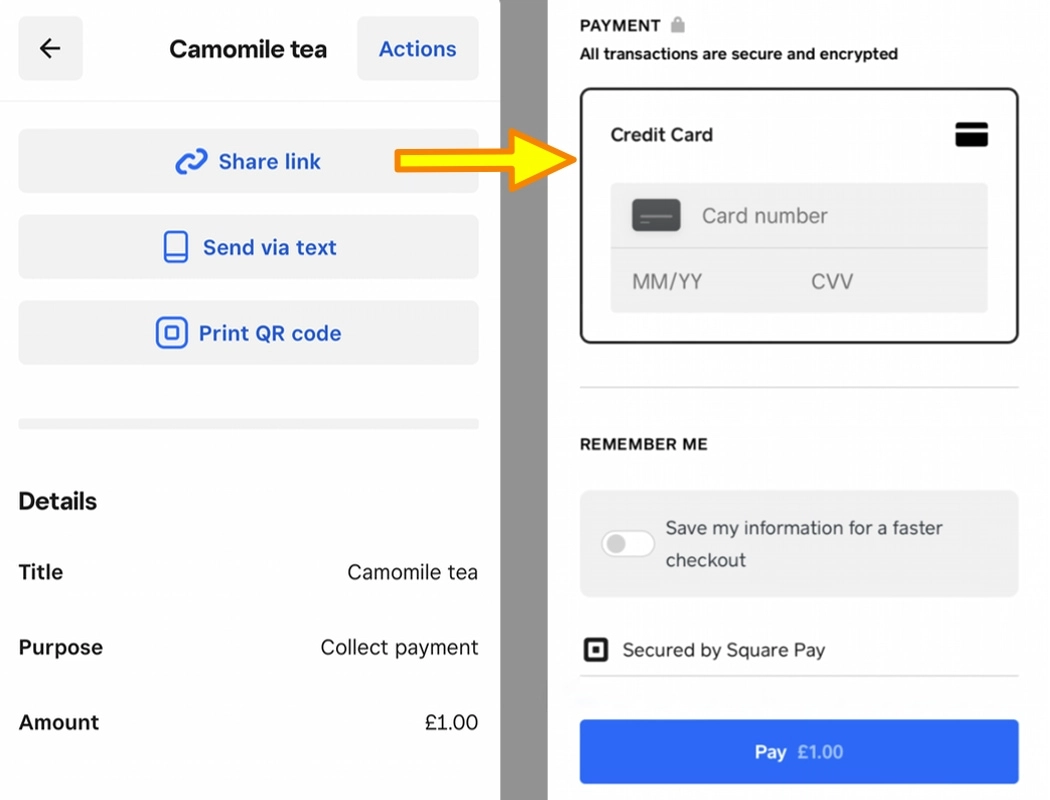 Merchants can send or share a payment link from their smartphone.
If the customer doesn't want to give their phone number or email address, you can let them scan a QR code instead, which – like payment links – opens a checkout page in their web browser.
In worst-case scenarios, retailers have resorted to credit card imprinters, a manually operated machine that takes a carbon print of embossed cards, to be supplied later to the bank for payment processing.
This is tedious and only works with embossed credit or debit cards. Some new cards – prepaid debit cards in particular – have flat writing. In addition, Visa is phasing out card imprinting machines, so we don't recommend this as a long-term solution.
If someone needs a refund while your card terminal is down, you can offer a gift card for the refund amount instead.
Different payment methods are a safety net
As we've seen in the past few years, pandemics happen, and it can destroy sales for those who don't adapt quickly.
Having just a card machine for payments means you can only accept cards in person, or maybe over the phone if keyed entry is possible on the terminal. There is no option to sell online or from a social distance with a normal card machine.
Some shops may also have to close for a period of time for various reasons and only sell online. If you accept online payments through a website, you can share that with customers for transactions any time. This gives you a revenue stream to turn to while your physical shop is closed.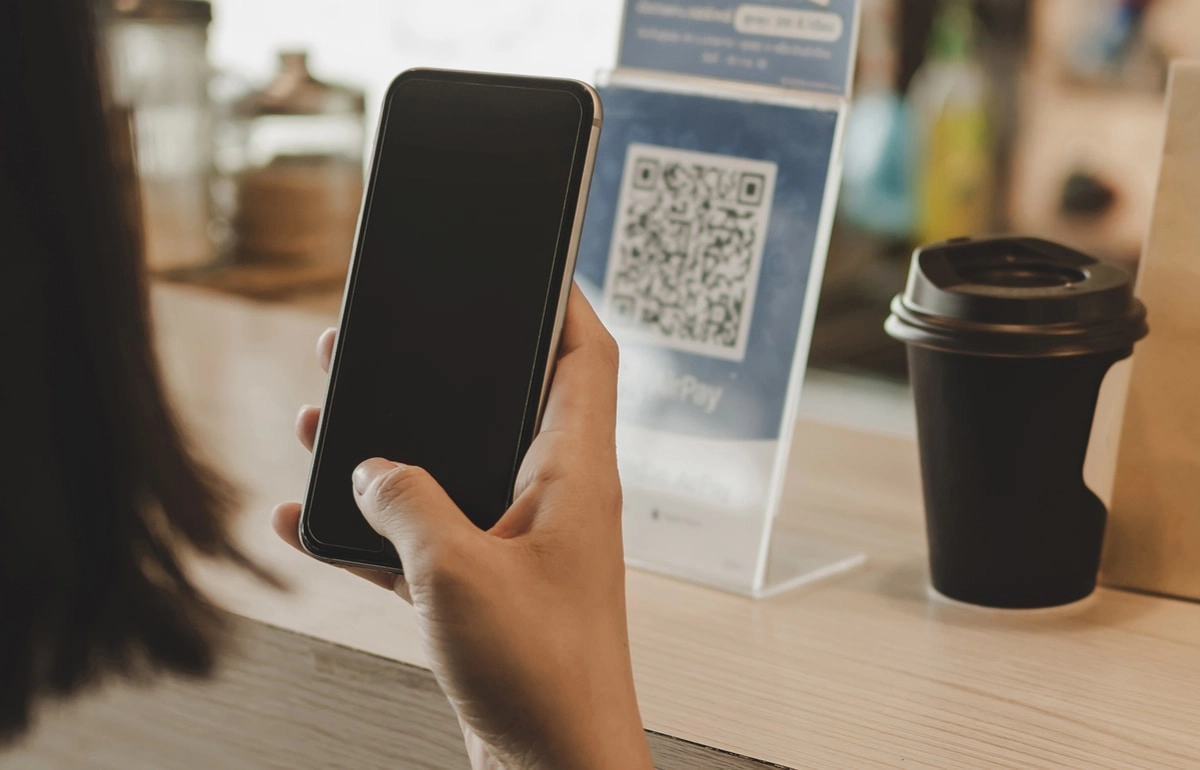 QR code payments can be a cost-effective way to accept cards without a card machine.
Not all customers can pay with a card (or cash)
In the UK, there's always a small, stable percentage of the population that doesn't have a payment card (around 2%). But even those with a card can't always use it, for these reasons:
There's not enough available balance in the account.
It's a prepaid card, which doesn't work for all transactions.
The customer forgot to bring it with them, or lost the card.
The customer doesn't have the right type of card on them (e.g. JCB when only Visa/Mastercard is accepted).
When someone doesn't have a card on them and it's the only thing you accept, you've lost a sale.
Even if you accept cash, many people don't carry banknotes or coins these days. If they say they'll take out cash and come back, often they don't. Many cash points have been closed in recent years, or they charge a fee for withdrawals, so it's a lot harder and expensive to get cash than it used to be.
Customers like to have a choice
With so many payment methods possible today, customers like to stick to ones they trust. This doesn't always include card machines, though contactless taps are generally preferred if the customer has a physical card or smartphone wallet.
Lowering friction at the point of sale is important because it's where you 'capture' the sale. If someone who's already uncertain about a transaction wants to use a payment method you reject, the customer would likely abandon the sale.
There are many reasons why people can have strong payment preferences. As mentioned earlier, a fixed part of the population has no debit or credit card, or can't use theirs for various reasons.
If someone who's already uncertain about a transaction wants to use a payment method you reject, the customer would likely abandon the sale.
Some people still get paid in cash and want to spend it in shops, market stalls and cafés. Others simply want to pay the way they want, not wanting to shop in locations that don't accept it.
If it doesn't affect your bottom line, it shouldn't be a big deal to listen to what people prefer, then implement those solutions. In return, you get happy customers that weren't rejected when they didn't want to use a card machine.
Which other payment methods are there?
Different payment methods suit different businesses.
To choose which ones are appropriate, consider what would be useful at your location. Even if you're only selling in person, it can be useful to have one or more online payment options that customers can use if all else fails.
Adding more kinds of payments needn't be expensive. Many of the below can be accepted without monthly fees or commitment.
In person
Cash: Cash is still widely used. You'll need a cash drawer to avoid losses, and staff for depositing the money into your account.

Cheques: Businesses can decide to accept paper cheques, to be deposited at a bank or via an app. Mainly for till payments, but can be accepted by post.

Tap-to-phone: Certain payment apps turn your smartphone into a card machine. Through your device's NFC, customers can tap their contactless card or mobile wallet on the back of your phone to pay.
In person and remotely
QR codes: Display QR codes on signs, tables or a screen. Great for contact-free ordering, a backup payment method and web pages.

Payment links: Send a link that goes to a checkout web page. Suitable for in-person payments if you ask the customer to pay on their phone, but also remote orders where you share the link in a message.

Gift cards: Many tills let you sell and redeem physical or digital gift cards, which act in place of cash. During store closures, selling e-gift cards is a great way to stay afloat, and in-person gift cards can increase the average transaction value.

Vouchers: Whereas gift cards are reusable until the balance is spent, vouchers are just used once. You can create vouchers for pound (£) amounts, products (e.g. 1 free coffee) or discounts (e.g. 20% off).

Buy now pay later (BNPL): Instalment payments can be offered via Klarna, Clearpay and others. Can be added as an option to some POS systems, card machines or online checkouts.

PayPal: Many people still use PayPal to send money, and merchants can receive money that way via just an email address. Can be used in person or online.
Remotely
Online store checkout: A website with a food and drink menu or products to purchase online. You can share a link to the website in store or market it online.

Virtual terminal: Web page or card terminal where the merchant can key in a card transaction on behalf of the cardholder. Used for taking orders over the phone or remote transactions where the customer has approved it.

Invoices: Digital invoices are more formal than payment links and can link to an online checkout. Although you can issue them in person, they're commonly emailed online.
If you're looking for the easiest way forward without ongoing costs, we recommend Square for its many free payment channels. SumUp comes second with its versatile payment options in its app. Merchant service providers like Takepayments and Worldpay can offer more specialised tools like multi-currency support and preauthorisations, but with ongoing costs.