It's not easy for start-ups and small businesses to get funding when they most need it. Increasing numbers of entrepreneurs even dip in to their pension pots to fund their dream after failing to get a loan from a bank.
This reality was brought into sharp focus in 2014 by a European Commission survey that found a third of small businesses were unable to access the bank finance they needed to fund expansion. More recent numbers from 2017 indicate similar or slightly better rates for lending to small businesses.
Thankfully, newer ways to borrow money can fill this crucial gap. These include peer-to-peer (P2P) loans and crowdfunded investments. Another popular way to borrow money is through a cash advance. iZettle Cash Advance is a good example. It has been used successfully by a number of small businesses in the past few years.
Note: iZettle Advance was discontinued in 2021 and will eventually be replaced by PayPal Working Capital.
iZettle Advance: fast, easy credit
iZettle Advance is an off-shoot of iZettle's payment processing business. It aims to provide SMEs with quick and easy funding when they need it, without complicated application procedures or the need for the businesses to put up collateral.
You pay back based on your sales. When business is going well, you pay a bit more. If sales slow down, your repayments will be smaller too.
Here's how it works: businesses who use iZettle to process their credit and debit card transactions can qualify to take out a loan with iZettle. There's no formal application. Instead, iZettle uses the data readily made available by the history of sales and transactions being put through their system.
This gives iZettle a good idea of how solvent a company is and how wise it would be to lend to them. Companies who are offered the chance to take out the loan can apply for a specific amount, and iZettle then specifies the period of time over which you repay the money.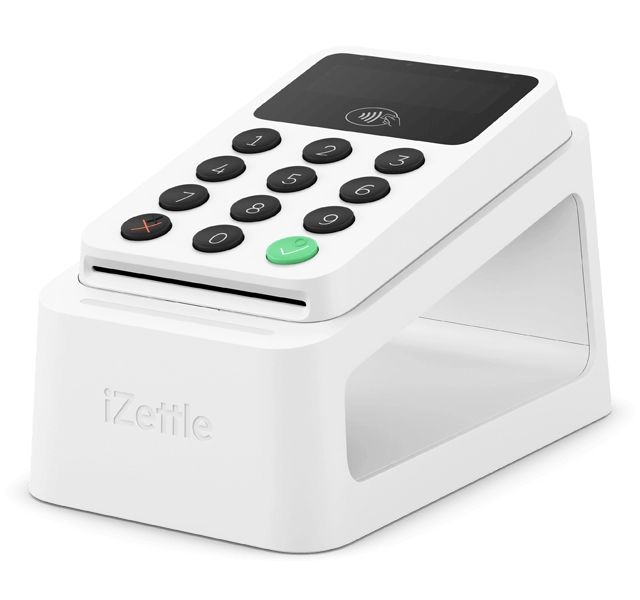 Full Zettle (previously iZettle) review:
Repaying an iZettle loan through future income
Repaying an iZettle loan is different too. Instead of signing up to an instalment plan as a company would with a traditional bank loan, repayments are taken from future transactions put through the iZettle payment system.
You pay back amounts based on your sales. When business is going well, you pay more. If sales slow down, your repayments will be smaller too.
iZettle determines a payback rate based on the:
Fixed fee you pay for getting the advance (decided by iZettle)
Amount you loan (decided by you, within the bounds of what iZettle offers you)
Your sales volume (based on your sales history with iZettle)
For instance, the fixed Advance fee could be £1300 for a £10,000 loan, meaning you owe a total of £11,300. iZettle sets the payback rate at the percentage they think you need to pay per transaction (e.g. 10% of your daily transaction amounts) based on how much they predict you sell over the next 12 months.
iZettle expects a complete repayment within those 12 months. If for any reason your transactions don't cover the full repayment within that time, iZettle may contact you to adjust the rate or extend the repayment period, or in a worst-case scenario cancel the advance and ask you to pay the remaining amount in one lump sum.
With a traditional loan, the company still needs to pay the same monthly installment during a quiet patch, with an interest rate that keeps adding to the bill until it's paid up. With iZettle, repayments are restricted to one transaction fee, so the sum you pay increases proportionally as your trade picks up. For many small firms, this is a far more manageable way to repay a loan.
Who qualifies?
Card volume has to be above a certain amount. Higher volume means higher loan.
Activity has to be steady with a stable number of transactions.
Operations are stable or growing.
How to get an iZettle loan
To begin with, you will need to sign up for iZettle's services if you are not already a customer. The cheapest way is to register for a discounted iZettle Reader for £29. As loan offers will be based on your past history with iZettle, you'll need to build a track record of sales before a loan offer is forthcoming.
When iZettle thinks you're ready, you will receive a cash advance offer via email. You can also check the Advance tab in your iZettle account to see any offers currently available to you. It is hard to say how early you'll get an offer. If you need a loan sooner rather than later, start using iZettle for your card transactions now so you can start building a stable picture of your sales.