We sat down with iZettle Chief Operating Officer Sara Arildsson in the iZettle offices in Stockholm.
The former CEO of cloud accounting company Fortnox was brought in to accelerate growth while retaining the start-up mentality. This is also how she sees her role as COO:
"For the company to grow, we need to remove hierarchy, make it fun to come to work. People should feel empowered to make decisions and be accountable. We need a level of structure to grow. At the same time, we try to stay agile and challenge ourselves to do things differently. We need to keep that mentality."
Supercharging iZettle under PayPal
There is something very Swedish about Arildsson, which might reflect some of iZettle's own culture – energetic yet humble, focusing on the talents and energy of her team rather than herself. Throughout the interview, she emphasises the team:
"As a COO, you do not need to be in the centre. I rather have the team stand on stage. I felt the energy of the team the first day I came into the office. They are the experts, not me."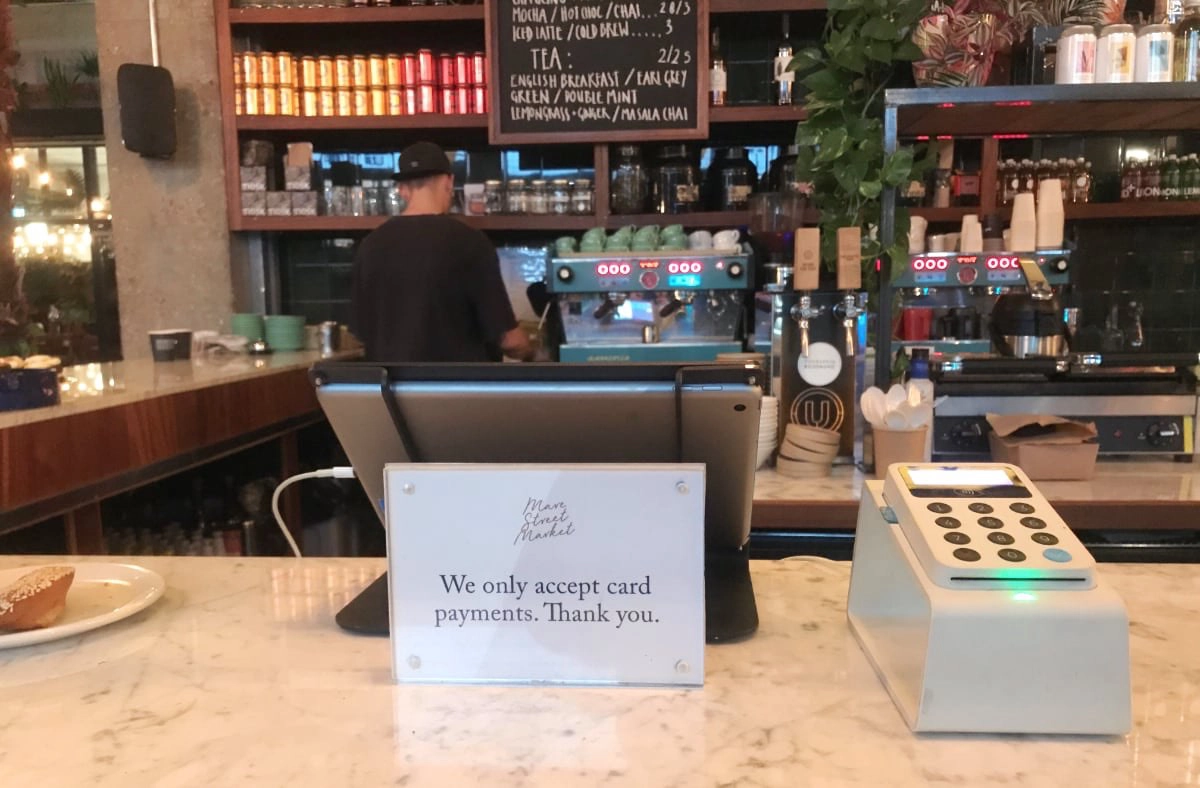 iZettle in use in a London deli. Photo: Emily Sorensen, Mobile Transaction
PayPal snapped up iZettle for $2.2 billion just ahead of their planned IPO in May 2018. And it is the iZettle culture that she thinks PayPal values:
"We were so proud when we were acquired by PayPal. They have said they want more of what is good about iZettle, not less of iZettle. Together with PayPal, we can be iZettle with superpowers."
iZettle is known in Europe for their free point of sale app which gives micro and small merchants access to tools and features that would normally carry fixed monthly fees.
Will the iZettle app for iOS and Android continue to evolve, or will app features be integrated in payment terminals in the future?
"The app is the heart of iZettle, not the payment terminal. A lot of our merchants are telling us that the app is what is helping them get new habits that makes it easier for them to run their business. I think the app is the key to what we want to do: remove obstacles for small-business owners so they can focus on selling more."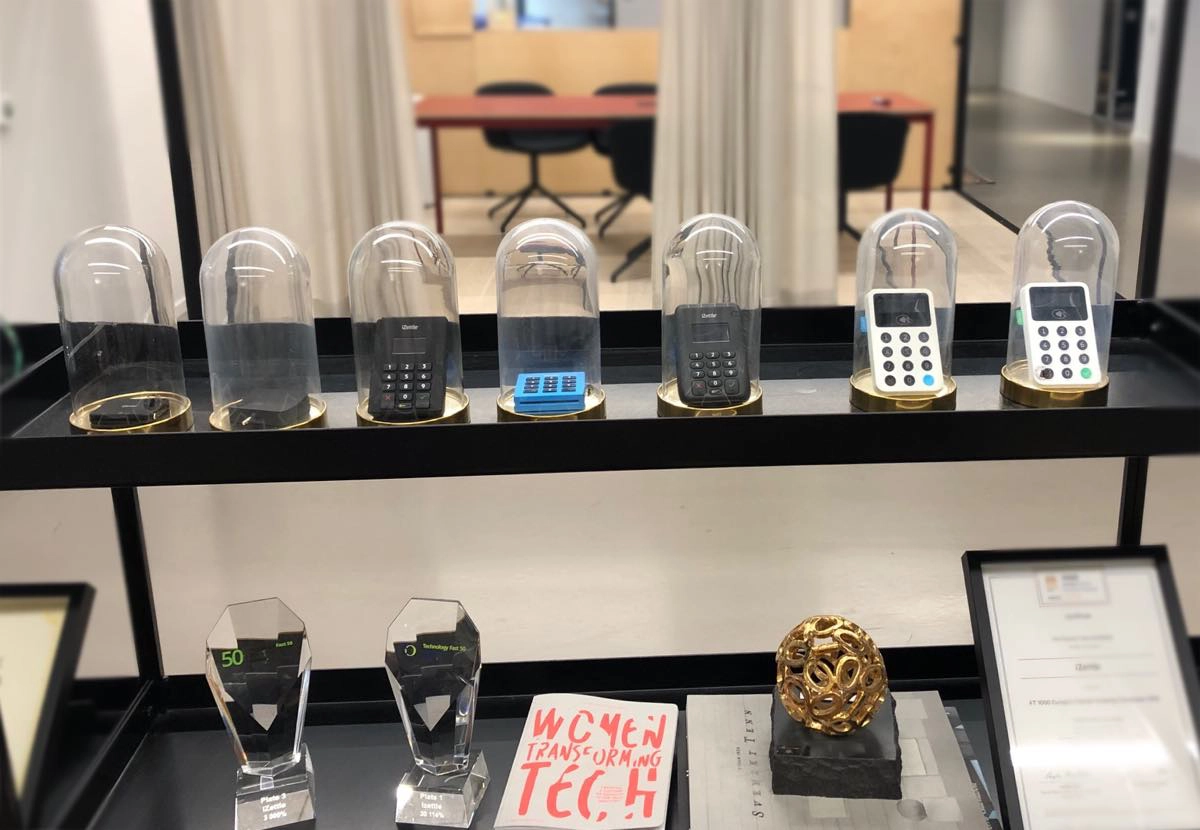 iZettle's seven card readers starting from the iPhone reader launched in 2011 to iZettle Reader 2 from 2018 on display in the iZettle headquarters in Stockholm. Photo: Mobile Transaction
Localisation through APIs and SDK
Will we see more opportunities for developers?
"Definitely. Our APIs are a priority – we want to team up around accounting, payments, inventory and more. Our payment SDK, which allows partners to take payments inside their own app, is something we are really working on. For us, integrations are a way to stay local. We want merchants to be able to use iZettle seamlessly with the products in their market. Integration is a way for us to be local on a global platform."
Stockholm is one of the leading tech scenes in the world. Is the talent pool big enough?
"We work actively to attract people. It helps that iZettle is a recognised brand with some great talent. People see iZettle as a place they can work with the best, learn and grow. We definitely need to attract talent internationally. I just talked to one of our teams today – they are 20 people of 18 different nationalities. As a company, we are close to 40 different nationalities. I do not speak Swedish during the day. This is not even something I would think about."
I see that as the most valuable contribution I can make; to be a role model. I want young women to see it is possible to have a career in tech.
A role model
Arildsson talks about diversity – the importance of including different mindsets to be a disruptive company and respond to diverse merchant needs.
She joins a long list of female tech and internet company COOs, notable names including Sheryl Sandberg of Facebook, Belinda Johnson at Airbnb, Francoise Brougher of Pinterest, Claire Hughes Johnson of Stripe and Pam Murphy at Infor Global Solutions.
Yet, Arildsson is not entertaining the idea that this is a role females are particularly suited for:
"It is about leadership, working with a team – not about gender. I am good at leading teams. You need to not shy away from problems and feedback. It is about empowering people to do the right thing."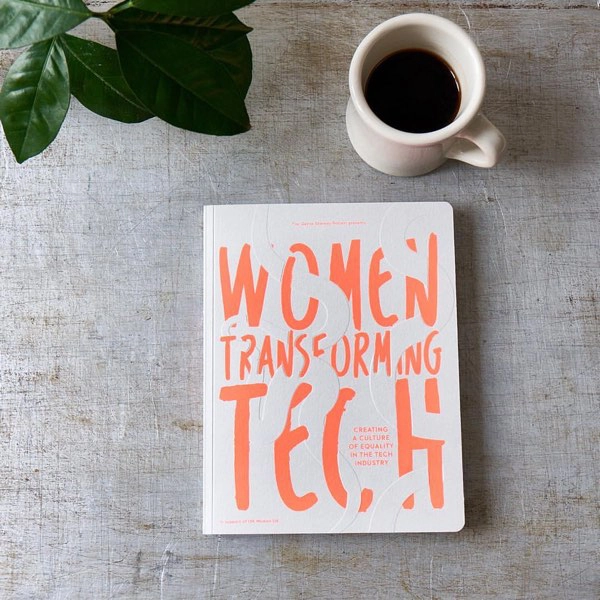 Proceeds of the "Women Transforming Tech" go to the UN Women UK's work for women worldwide. Photo: iZettle
Has iZettle managed to recruit more women in tech roles in the last couple of years?
"We have had more women coming in to iZettle since I started, also in the tech roles. Senior management is getting more balanced. But I would not say that is the Sara effect. It is the way society is going. At the same time, we try to be active. iZettle launched the book "Women Transforming Tech" for Women's Day this year. It is about inspiration. I see that as the most valuable contribution I can make; to be a role model. I want young women to see it is possible to have a career in tech."
Relevant today, not just tomorrow
Arildsson is reluctant to predict future technologies, and she is not buying the death of payment cards hypothesis.
"Sweden is ahead in digital payments in so many ways, cash is not something people use anymore. In a market this far ahead, we still rely heavily on cards. Contactless tap has made payment with cards so much easier. There are incentives in the cards with points and rewards. There is still a big market for payment cards some years ahead."
"We try to be at the frontline and see what is coming. Of course we look to the future, but we have to be relevant to a small business owner today, and give them what they need to get paid today – no matter if their customers want to pay with cash, cards, cheque or mobile phone. I have not seen a great demand from small merchants to accept crypto payments, for example, but if the demand increases we'll make sure to provide a solution. We have to stay relevant today, and be quick to get to market with new services."