International transfers and currency conversion may involve high fees if made through a bank. As we shall see, PayPal and TransferWise can be better alternatives for cross-border transfers.
Which is the cheapest platform? Are they reliable and easy to use? Do they offer additional services? Let's compare the two services.
| | | |
| --- | --- | --- |
| | | |
| Account type | Personal, business | Personal, business |
| Transfers | International | Domestic, international |
| Sending method | From account balance, by card or bank transfer | From account balance, by card or bank transfer |
| Other services | Multi-currency account with debit card | Ecommerce payments, email invoices, payment links, debit card |
| Support | Online chat, email & phone | Online chat, email & phone |
Account type
Personal, business
Personal, business
Transfers
International
Domestic, international
Sending method
From account balance, by card or bank transfer
From account balance, by card or bank transfer
Other services
Multi-currency account with debit card
Ecommerce payments, email invoices, payment links, debit card
Support
Online chat, email & phone
Online chat, email & phone
An email address is enough to send money with PayPal
With PayPal, the transfer occurs between two accounts registered on the platform. For this reason, it's enough to indicate the recipient's email address to send the sum instantly.
TransferWise's transfers are instant if they occur between registered users of the site, but bank details are required.
That being said, TransferWise is able to send wire transfers to people or companies not registered with the service. In this case – just like a normal bank transfer – you add the required information (receiver's name, IBAN, BIC/SWIFT) and the amount will reach the recipient's bank account within a few working days.
Consequently, it is faster to send payments with PayPal, while TransferWise prefers to optimise the economic aspect of the transfer by having low and transparent rates.
TransferWise fees are lower
International transfers in foreign currencies are cheaper with TransferWise. Their currency conversion fees are tiny compared to PayPal's and most banks because TransferWise uses its own accounts in the recipient's country.
TransferWise does not literally transfer money from one country to another. Instead, they transfer the requested amount from TransferWise's own account in the recipient's country to your recipient. This way, the surcharges that normally apply to cross-country transfers do not apply to TransferWise, allowing them to only charge a small fee (typically around 0.4% + fixed fee of around 0.50 EUR) from users.
PayPal typically adds three fees to a cross-border transfer into another currency: a currency conversion fee of 3.75%-4% added to the base exchange rate, cross-border fee of 0.5% and a fixed commission of €1.99 applied to transfers to Europe, Canada and the United States, or €3.99 if you send to the rest of the world. With money received in your PayPal account, you pay an increase of 2.5% on the base exchange rate to convert it into another currency within your account.
TransferWise fees
PayPal fees

Variable transfer rate (0.33%-3.56%)
Fixed transfer fee (~€0.50)

Currency conversion fee (2.5%-4%)
0.5% cross-border fee
Fixed transfer fee (€1.99 or €3.99)
Transfer-
Wise
fees
PayPal
fees

Variable transfer rate (0.33%-3.56%)
Fixed transfer fee (~€0.50)

Currency conversion fee (2.5%-4%)
0.5% cross-border fee
Fixed transfer fee (€1.99 or €3.99)
The complicated thing about both TransferWise's and PayPal's rate is that none are clearly communicated until you enter the transfer amount on their website.

For example, even though TransferWise is good at displaying all the fees upfront in their transfer calculator, it is hard to find a list of the exact rates applicable to the different currency transfers, so we cannot give you a formula for calculating the exact transfer fees yourself.
It's the opposite with PayPal – and not in a good way. PayPal has myriads of fees on their website, but deciphering which ones are applied to your particular money transfer is difficult as many of the fees apply to similar-sounding transaction scenarios, or only to Personal PayPal account holders versus Business PayPal account holders.
Let us look at an example of a transfer amount we've put through the TransferWise calculator and PayPal calculator (available in your PayPal account) on the same day.
Transfer with exchange*
GBP > USD
If your recipient needs to receive…
$1,000
You will have to send…
£814.86
£831.59
With TransferWise, you save…

£16.73
If you send £1,000, the recipient receives…
$1,227.82
$1,202.52
* Exchange rate on 7 May 2020

TransferWise always uses the real exchange rate without surcharge. Instead, the sender pays a commission fee. Currently, the GBP-USD conversion incurs a 0.37% fee of the amount sent + a £0.76 transfer fee.
PayPal can be integrated into online stores
PayPal offers additional features for both companies and consumers. Businesses can integrate a practical and secure payment system on their ecommerce website so their customers can pay easily through PayPal's anti-fraud protection system.
After signing up online, customers can pay on websites by clicking a PayPal button, logging in with their credentials and confirming the transaction. The payment is then transferred immediately to the merchant's account (the customer does not pay fees to PayPal).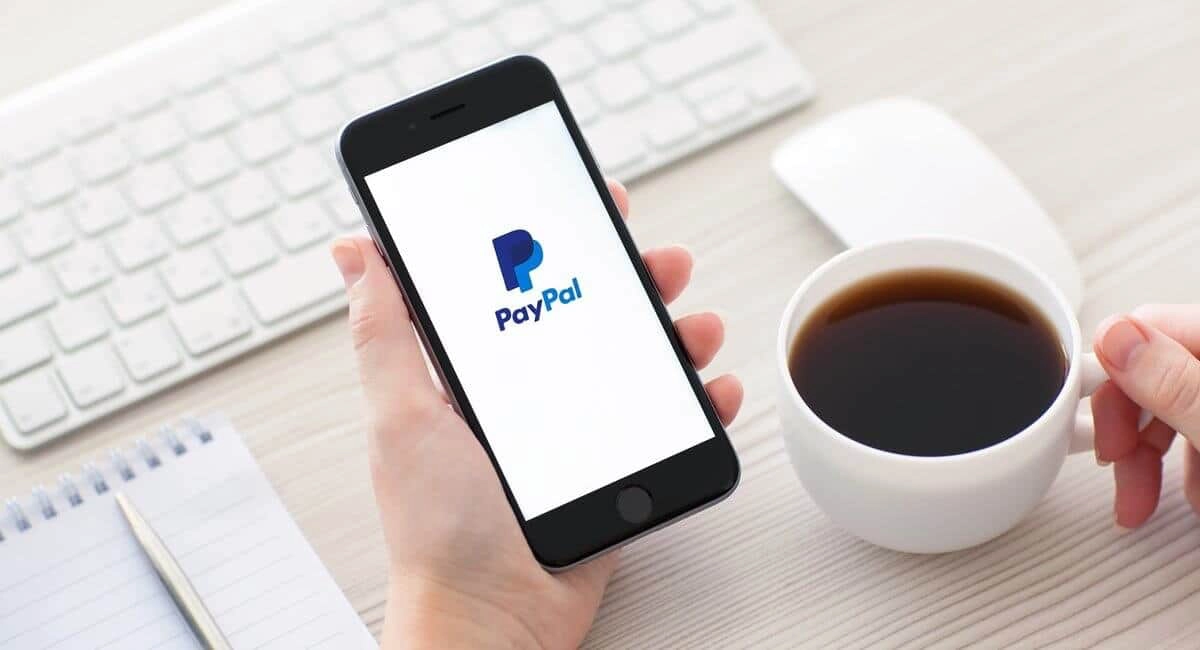 PayPal offers e-commerce services.
TransferWise is a specialised service for international bank transfers and does not provide additional features for commercial purposes.
TransferWise focuses on savings and transparency
Both companies have dedicated apps for checking your balance and place transactions directly from a phone or tablet. These apps are available for free in the App Store for iOS/Apple devices and Google Play for Android devices.
In the TransferWise app, a calculator tells you exactly how much the recipient will receive based on the amount you want to send, or you can edit how much the recipient should receive in their currency and it will tell you the amount to transfer. The same functionality is available on the site for all visitors, with the option to compare the costs of TransferWise to its main competitors.
The tool effectively promotes cost savings: as you're able to quickly check the currency exchange rate, it becomes easier to make the transfer at the best moment.
PayPal has a calculator like this, but it's only accessible within your PayPal account and doesn't outline the fees you're paying. Tables are available on the website showing the exchange rate applied.
Being cheaper for foreign currency transfers, TransferWise understandably focuses on cost transparency.
TransferWise offers a free debit card
TransferWise users can request a Mastercard debit card combined with a multi-currency account, free of charge.
The card can be used all over the world to withdraw cash or use in stores accepting Mastercard – without expensive conversion fees.
As it is linked to a borderless account, the card automatically uses the most appropriate currency among those available in its balance when making a purchase or withdrawal. For example, if there are euros and US dollars in the account, dollars will automatically be spent if the card is used in the United States.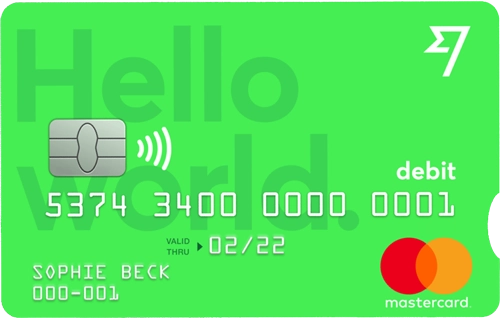 TransferWise's Mastercard debit card

PayPal has a prepaid card for Personal accounts and debit card for PayPal Business users, but these have additional fees for usage abroad, currency conversion and more.
Customer reviews do not favour PayPal
Although positive that PayPal offers customer support by phone and email 24 hours a day 7 days a week, there are quite a few negative reviews from users who tried to get help from customer service.
Long waiting times, inaccuracy of information received and sudden account freezes (especially for Business accounts) are just some of the common criticisms by users.
Consumers also report issues with the anti-fraud protection system, which – according to the users – tends to unfairly favour the retailer. If you look at merchants' reviews, they say the opposite: that PayPal's Buyer and Seller Protection tend to favour the customer.
TransferWise's support is available by phone, email and live chat. They get a lot of positive reviews by users and have no particular recurring complaints, except for waiting times which can be a little long at times.
Our verdict
There are clear, functional differences between the two money transfer platforms.
TransferWise can be used for international transfers through the bank transfer system or as a practical, multi-currency account with a debit card that can be used worldwide.
Today, PayPal is mostly used as a payment system in online stores. As we saw in the table calculations above, PayPal's fees – comprised of fixed commissions, additional tariffs for foreign transfers and increases on the exchange rate – make the service more expensive for personal money transfers in foreign currency.
PayPal is mainly useful for online payments and personal, same-country bank transfers that avoid currency conversion.
With their different strengths, it would be a mistake to say one is better than the other overall, but we can say what they are best for individually:
Use PayPal to…
Transfer in the same currency

Use as payment method in online stores
Use TransferWise to…
Save on foreign transfers

Have a multi-currency account

Avoid exchange rates during trips abroad