The growth in mobile payments, namely NFC and mobile wallet payments, is set to increase in line with the number of smartphone sales around the world.
According to the latest research from Gartner, published on 14 February 2012, total smartphone sales in 2011 reached 472 million units and accounted for 31 percent of all mobile device sales. This was an increase of almost 60% on 2010.
Total mobile phone sales in 2011 reached 1.8 billion units, an 11.1 percent increase from 2010. "Expectations for 2012 are for the overall market to grow by about 7 percent, while smartphone growth is expected to slow to around 39 percent," said Annette Zimmermann, principal research analyst at Gartner.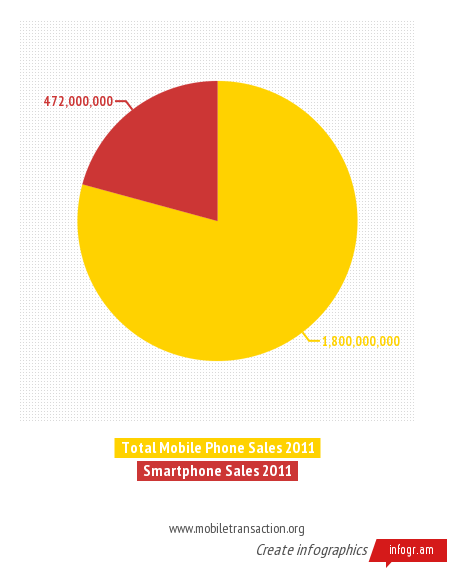 In fact, IE expects NFC payments to surge in North America, Europe and the Asia Pacific region between 2012 and 2015 in line with the growth of smartphones and as consumers become more familiar with the concept of using their mobile phones as a payment option.
In an update report in 2013,  Gartner moderated its growth expectation for NFC somewhat. It was estimated that NFC payments only accounted for 2 percent of transaction values in 2013. Sandy Shen, research director at Gartner, noted that some high-profile services such as Google Wallet were struggling to gain traction. It was expected that NFC payments would account for 5 percent of the total transaction value in 2017, although growth is expected to increase somewhat from 2016 when the penetration of NFC mobile phones and contactless readers increases.