What would you choose: an online store with few visitors or Instagram page with access to millions of prospects? Many small businesses are considering both, and for plenty of good reasons.
But what's involved in having a business page on Instagram? What can you do with it, and is it worth the effort? Let's start with the purpose and uses of Instagram for Business.
What businesses can do on Instagram
The purpose of Instagram for Business is to promote your business and use it as an avenue to sell online. The platform helps you find new customers and create a loyal community of followers.
In fact, the past year has seen big changes within the Instagram app to give more space to promoted posts and shop browsing without having to leave the app. It's essentially another marketplace where you can showcase an offering in a social setting.
Where personal accounts just post pictures, videos and Stories (short videos available for 24 hours), businesses can link these to a shop page for a direct way to buy online.
There's more to it than that. These are Instagram Business Account features:
Create a business profile page with key information like address and website link

Sell items through the Shopping section, Stories, posts and your page

Run Instagram ads to a targeted, engaged audience

Market your business with regular Stories, Reels and posts

Instagram Insights access showing performance, follower and engagement data

Direct communication pathways via comments, DMs and contact buttons

Work with influencers to market your products

Age verification feature for businesses with age-restricted products
There is also a 'Checkout on Instagram' feature where people can pay for your items without leaving the app, but this is currently just available in the US. In the UK, your customers are directed to your choice of online checkout outside of Instagram's platform when they tap your content to buy something.
Business Account features are a step up from a Personal Account that has fewer profile options and no selling or marketing features. The in-between option is a Creator Account which is better suited for "public figures, content producers, artists, and influencers," in Instagram's own words.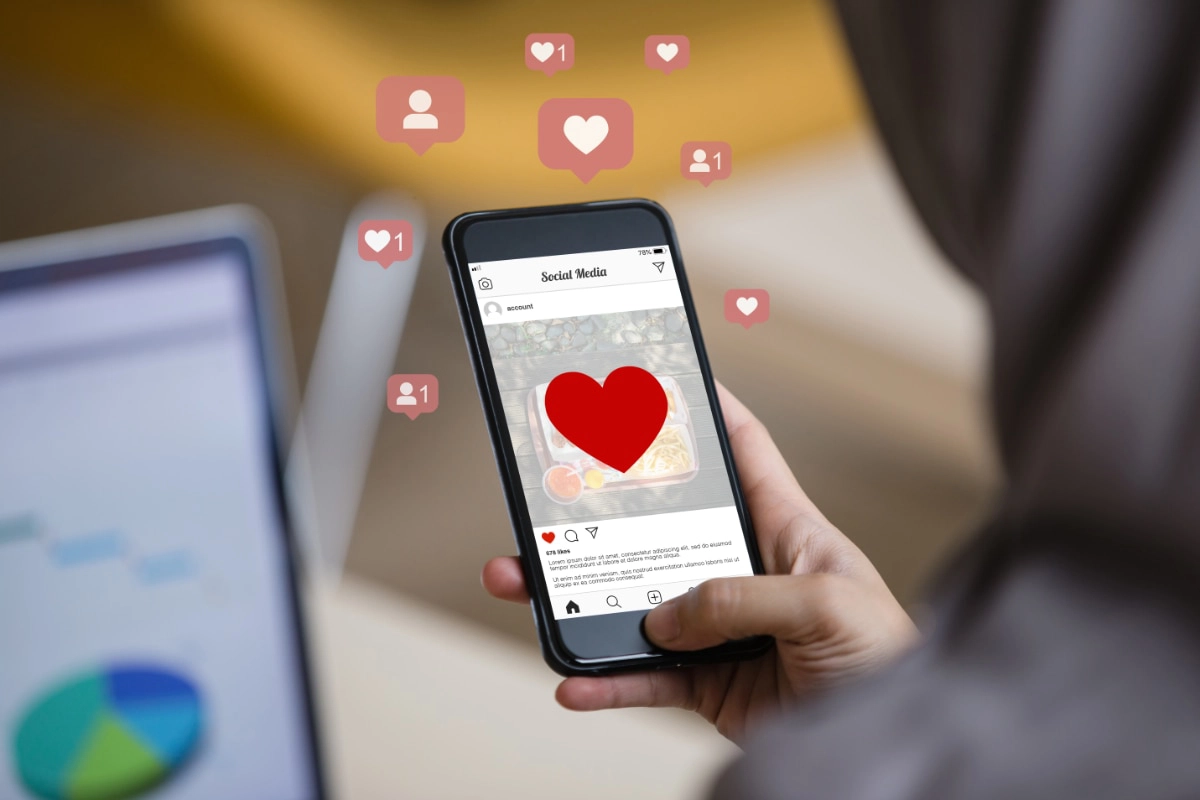 Instagrammers tend to react more to promoted posts than users on Facebook.
How do you set up a business page on Instagram?
Firstly: it is free to use Instagram for Business, meaning no subscription is required. You don't even need to prove that you really are a business. This means it's actually really easy to get started with it.
Note that you should sign up in the Instagram app on iPhone or an Android smartphone. It's possible to create an account in a web browser, but features are limited there.
If you're planning on running ads and selling on Instagram, you also must create a Facebook ad account and Facebook Page for your business. That's because Instagram is owned by Facebook/Meta and shares some of the same features for commerce.
Creating an Instagram Business page is done in the following straightforward steps.
Create a Personal Account on Instagram, if you don't have one. Use an email address you don't mind sharing if you later need help managing the page.
Go to your profile page and tap the hamburger menu icon, Settings, Account and then "Switch to Professional account". This gives you the option to change it to a Business or Creator Account – choose the former if you're a business.
Connect the account with your Facebook Business page, if you have one. This will enable you to run ads and create a shopfront.
Add your business details to the new Business page, including the business category, address and contact details. These will appear on your public profile.
Tap 'Done' when you're finished adding details.
When you switch a Personal Account to Business, you lose the ability to make the profile private. In addition, you can only share Instagram posts to the Facebook Page associated with your account.
Should you use it? Things to consider
With over 30 million active accounts in the UK and 1 billion accounts globally, Instagram is one of the biggest social media platforms out there. It also gets the most engagement of them all – 17 times more user-to-post reactions than Facebook. How wise is it for a business to use it, though?
According to Instagram, 70% of shoppers look to Instagram for their next purchase, 200+ users visit at least one business profile a day, and the most viewed Stories on Instagram are from Business Accounts. 130+ million users per month tap on shopping posts to potentially buy a product.
We must also point out that Instagram is mostly used by younger generations: mainly the 25-34 (31%) and 18-25 (31%) age brackets globally. So if you're selling to Gen Z and Y, you're right to consider it.
These (out of many similarly positive) statistics suggest it's a good place to market yourself, but there are practical considerations too.
Worried about cost? Since it's free to have a Business Profile on Instagram, there's nothing to lose financially by trying it out.
It's only when you promote ads on the platform that it costs something, and then you set a 'total budget' for the ad campaign so you never spend more than intended. The average cost per click to a destination URL is $0.50-$0.95 USD, but this varies depending on the type and context of the ad.
Got the time? To get a good outcome, you need to spend time daily on Instagram to communicate with your community and people messaging you directly for information. Ideally, you should set up a posting schedule and consider making videos and Stories to share, since these are effective ways to grow your audience.
Do you sell physical products? If you do, Instagram's shopping features are excellent. The Shopping tab lets people view the shopfronts of businesses they follow, add items to a wish list, search for specific things across Instagram (you can tag products) and browse collections or categories. When ready to buy, they just tap to pay on your website.
Image: Mobile Transaction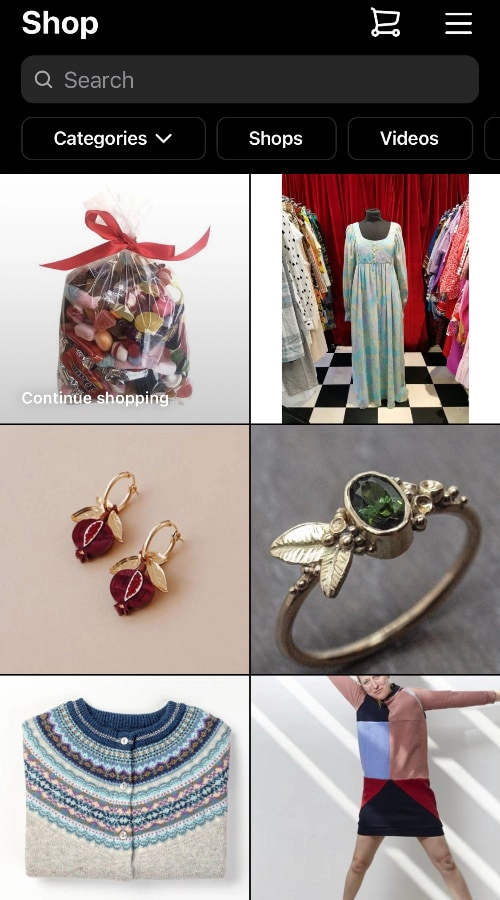 Image: Mobile Transaction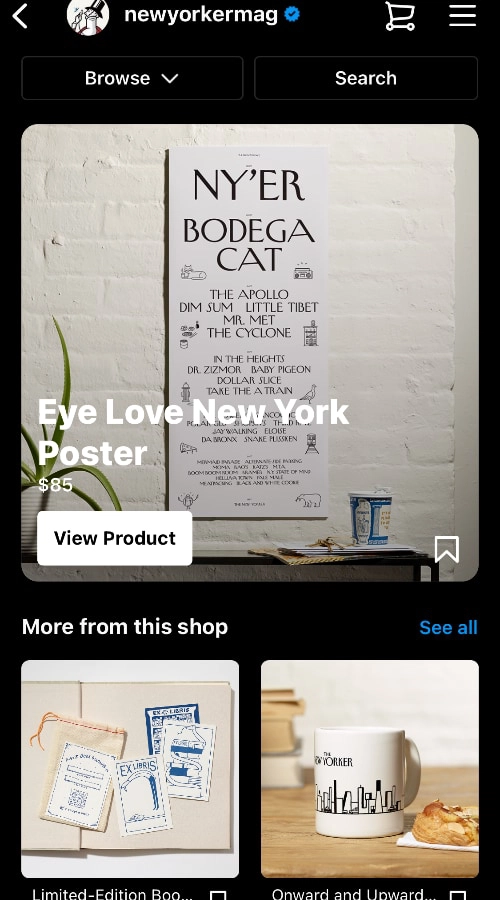 Image: Mobile Transaction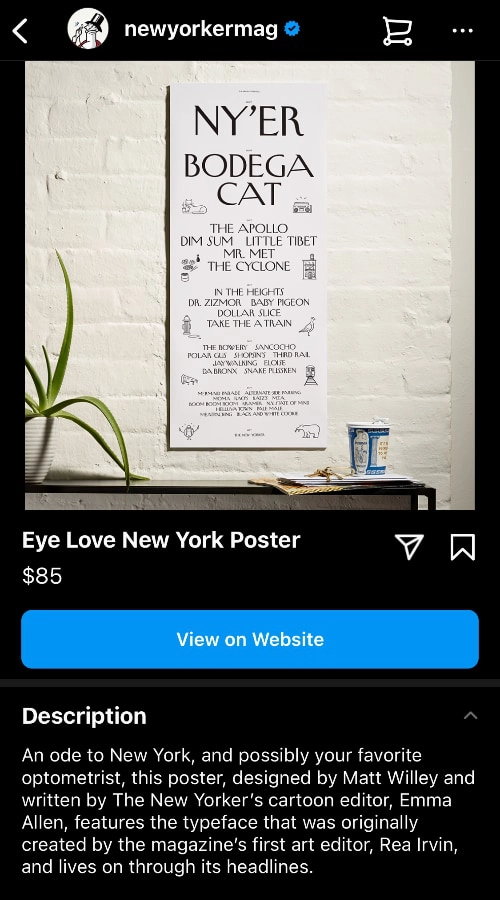 For this to work, you do need an online store that can integrate with Instagram.

There is also an Explore tab of curated posts and videos from influencers, personal and business accounts, shaped by users' previous viewing patterns. The ads you promote are shown directly in people's primary feed, right where they're most likely to tap it. If you use these tools right, there's much to gain from it.
Can you take good pictures? Instagram is an image-centric app, and poor pictures can leave a bad impression. It is therefore essential to hone your photography and video-making skills to succeed at it. There's no need for a professional camera – the app is designed to share from your phone, so using the phone camera is perfect.
Easy to use? Anyone can create a Business Account as long as they have an iPhone or Android smartphone with the Instagram app downloaded. You'll need to be comfortable typing on your phone, as this is where you manage the account (browser features are limited). If you're not, it will be hard to manage it.
The harder bit is perhaps the requirement to create a Facebook Page to enable ad campaigns and selling on Instagram. This is better managed on a computer, possibly with help to set it up.
Do you need the online presence it offers? These days, it's essential to have an online presence so your ideal customers can easily find the information they need about you. If you don't exist on the internet, people won't know you even exist.
This doesn't mean you need to be everywhere. Google My Business or Facebook Business profiles are great places to display your address, opening hours and services. While Facebook also offers ads and network-building, Instagram is a simpler app where people can easily communicate and see what you're up to.