Not all entrepreneurs start a business for profit. But pretty much all businesses need an online presence – especially the ones that seek to amplify good in the world.
There are over 14,000 community interest companies (CIC) in the UK. These are social enterprises whose profits go straight back to the community, not the owners.
One of these is a Brighton-based CIC called ReRun Clothing. I interviewed one of the co-founders, Charlotte, to hear about their cause and how they are finding Shopify for their company.
Keeping running clothes out of landfill
I heard about ReRun through family and my interest was piqued. Despite being an avid charity shop goer, it's still difficult to find leggings and sports clothes of decent quality in my local secondhand stores (in London, where you're meant to find everything).
When I heard about ReRun's preloved running clothes for rock-bottom prices, I thought they addressed a hole in the market, but it turns out ReRun is much more than a simple online shop with used sports clothes.
So I reached out to Charlotte and asked: What is ReRun exactly?
"ReRun is a CIC created to keep running clothes out of landfill and change consumer behaviour around fast fashion. We do this by collecting donations from runners and seconds, samples and returns from shops and brands and then extending the life of that clothing through several avenues. They might be resold as is, repaired, upcycled or redonated through refugee and homeless charities or other outdoor organisations working with vulnerable people."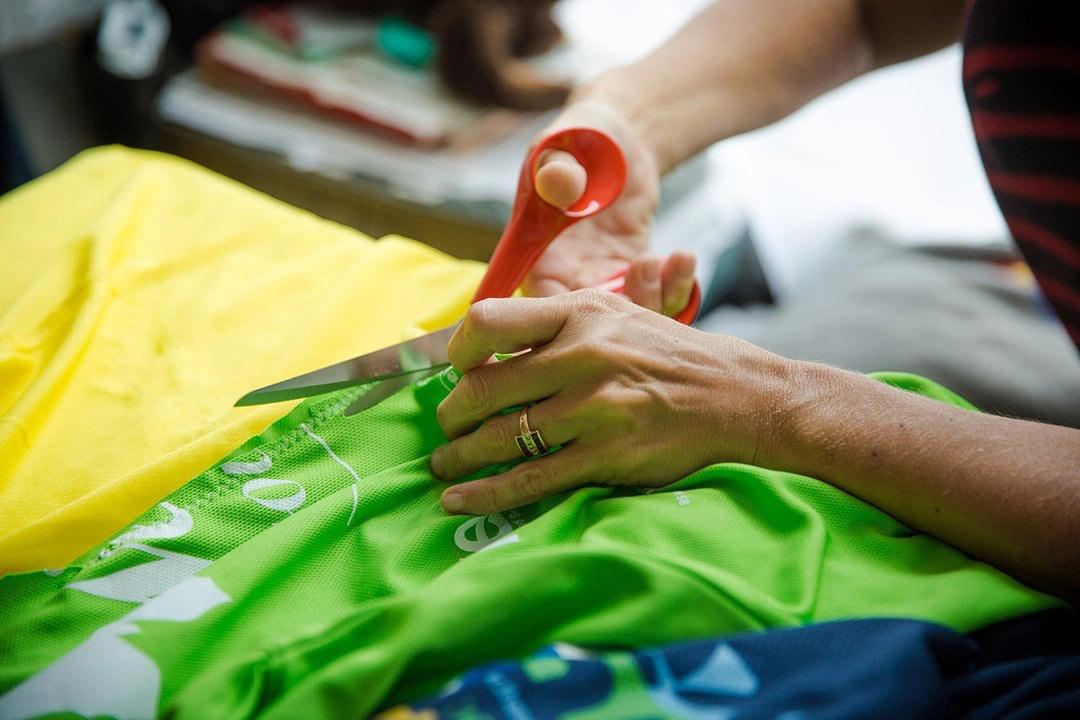 Some of the clothes obtained by ReRun are upcycled into new designs to sell on the website.
Why did you found the company?
"As active members of the running community, we could see first-hand the waste and throw-away attitude towards clothing. We wanted to do something about it. Dan, one of the founders, was sponsored by a clothing brand and no longer wanted to be part of the selling machine that is sponsorship and ambassador roles."
How is your company different from conventional retailers?
"We are not-for-profit. We actively encourage our community not to buy clothing from us and ask them to continue to wear the clothing they already have. We never advertise our shop."
And no wonder – the clothing industry is one of the biggest carbon emitters and polluters in the world, a fact that weighs heavily on Charlotte's and Dan's minds.
The UK's fast fashion is particularly bad: an estimated 350,000 tonnes of clothes go to landfill every year, much of which is hardly worn. ReRun aims to change that.
We actively encourage our community not to buy clothing from us and ask them to continue to wear the clothing they already have.
Using Shopify in a social enterprise
Prolonging the life of clothes is all well and good, but keeping a social enterprise alive is no mean feat when it doesn't pay your bills. ReRun's founders both have paying jobs, working on a voluntary basis for ReRun in their spare time.
With limited funds and time on your hands, it is super-important to use a website platform with the right features. For Charlotte and Dan, this was Shopify.
Why did you choose Shopify for your company?
"It was recommended to us, and at the time it ticked all the boxes for us. It's easy to use for a layman."
After your two and a half years' use, how are you finding Shopify?
"It's easy to use and easy to troubleshoot either via the help pages, the forum or a simple Google search. But it could be more bespoke and with less charges!"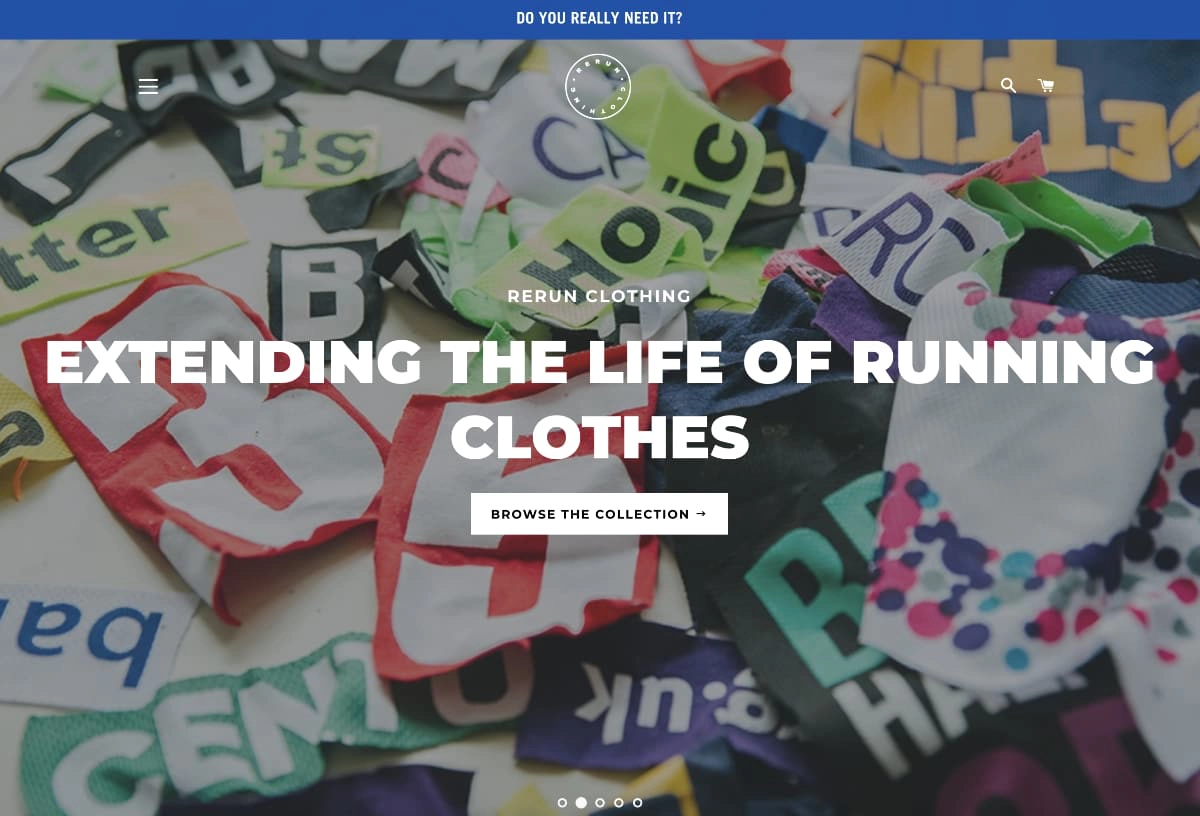 Top of the ReRun home page made with Shopify.
What Shopify features do you wish were there?
"We would like to be able to close the online shop at weekends in line with our responsible consumerism message. Currently, we do this by switching between the standard plan and the 'Pause and Build' plan every weekend."
Is it good value for money?
"It's expensive."
Can you recommend Shopify?
"I wouldn't go out of my way to recommend it – however, it suits us. That it's easy to manage and we don't have to employ another person to run it for us is a plus."
Hiring outside help is a big concern for many small businesses, as funds are limited for many startups. Fortunately, United Kingdom has many ecommerce platforms that are user-friendly even for novices, but of course each has their weaknesses.
Advice on getting started
It is in any case much easier to start a CIC – or any other small company – today than 20 years ago. All-in-one website builders, cheap card readers and simplified business tools make social enterprises more accessible for founders-to-be.
I was curious about Charlotte's insights on starting up, so I asked: What piece of advice can you share with other entrepreneurs in the UK who are thinking about starting a community interest company?
"Do it. Start small and simple. Let it flow and respond to interest – the company will lead you in the right direction."